Editorial Reviews of 'The Jade Widow'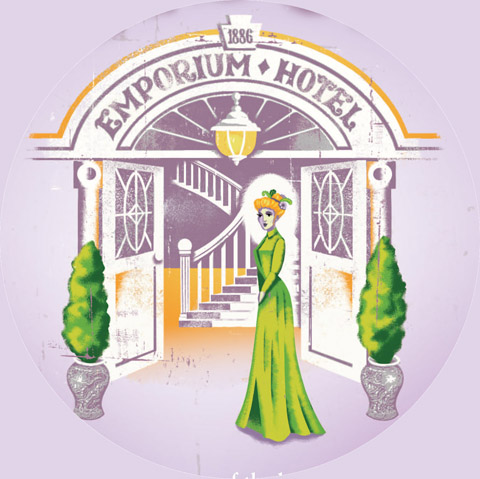 ---
'O'Brien delivers accuracy and grace in this deftly written tale . . .'
'AUSTRALIAN WOMEN'S WEEKLY'
November 2013 issue
---
'THE JADE WIDOW... takes Amy on another fascinating journey, overcoming prejudice and misogyny within a meticulously researched historical framework. . . (The book) succeeds as a sweeping historical love story, but it is done so with a sharp eye on the very real hardships faced by Australian women in this era. . . It also reminds us to tip our hats politely to those amazing people who broke the ground for women's rights in Australia.'
LARA CAIN GRAY, ' THIS CHARMING MUM'
---
'A tale of two women's search for equality. . . O'Brien's use of real Australian historical figures such as Tom Roberts and Sir Henry Parkes is very clever. . . The real strength of THE JADE WIDOW is the same thing that attracted readers to MR CHEN'S EMPORIUM - the characters. . . And for those MR CHEN fans who might have been wondering, yes, the duck mole is back.'
ANYA WHITELAW in the BATHURST ADVOCATE Oct 12 2013
---
'I would normally ... think it wouldn't be my cup of tea, but it was a charming read and kept me interested until the charming conclusion.'
ANGIE HOLST, novelist, PROJECTED HAPPINESS
---
'A wonderful Australian historical novel with a lovely storyline and beautiful characters . . . Highly recommended.'
MRS MICHELLE S
---
'I was utterly charmed by this sweet romance set in country Australia . . . I enjoyed every minute of it.'
BOOK ADDICTION
---
'Rich material, lightly handled. Recommended for readers who prefer their history woven into an engaging narrative.'
CLAIRE SAXBY of AUSSIE REVIEWS - Read more at the AUSSIE REVIEWS website by clicking here.
---
'THE JADE WIDOW is an appealing novel and engaging read, and like its predecessor, I think it would particularly appeal to readers of historical and romance fiction.'
SHELLEY RAE at BOOK'D OUT
---
'A historical novel would not be my normal preferred reading material but I found THE JADE WIDOW so mesmerising that I read the entire book in one night. I was transported back to a time in Australian history where women were the weaker sex, an elevator was a marvel in engineering and Australian soldiers saw their first foreign war.'
DONNA JOY USHER, author of SEVEN STEPS TO CLOSURE
---
'O'Brien's characters are full of life, and her writing sucks the reader into the time period and holds them there . . . O'Brien does a wonderful job of portraying the expectations of women and the obstacles they faced at the time.'
RAELKE of LITTLE SWAG OF BOOKS
---
'This book gives a skilled picture of what life must have been like for ambitious young women who wanted to succeed.'
1 GIRL 2 MANY BOOKS
---
'I have just returned from two days in Millbrooke albeit via my arm chair. What a delight to re-acquaint with the Miller family, Amy and Charlie. Being introduced to Liam and Nancy made the journey even more pleasurable.
Although Charlie's school experiences would have made a lesser child bitter and introverted, it was evident that Amy's influence (and, perhaps, the inherent values of his father) made him develop into the fine young man I witnessed on my previous visit to Millbrooke through MR CHEN'S EMPORIUM.
Being stuck in the ascending cabinet was frightening for a claustrophobic such as me. But dear Mr. Parkes spoke soothingly during the ordeal.
Thank you for giving me the opportunity to enjoy the magic of imagination. '
JAN CHILDS (used with permission)
---
'I love romance that feels natural and leaps off the page with sparkling energy and I think that both romance stories definitely achieved this.'
---
'It would be accurate to describe the theme of both MR CHEN'S EMPORIUM and THE JADE WIDOW as being women in their own right, but at the heart of the narratives' success stand the sub-themes, which, while being timeless, are as urgent as today's headlines: racial intolerance, the aching need to belong, loss that cripples, the bravery of women who smile as they wave goodbye to sons going off to war, ambition, dreams that transcend '
CARROLLINE RHODES (used with permission)
---