Home in the Highlands
Finding the Dream Home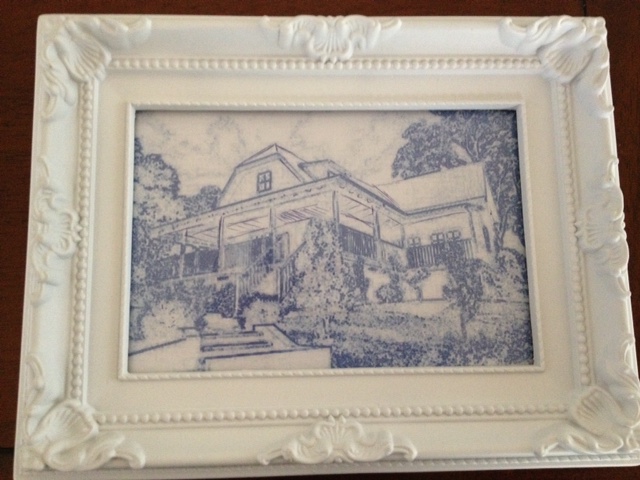 Illustration: Deborah O'Brien
For years I've dreamt about living in the Southern Highlands of NSW, but I never actually believed the dream would come true. It was just a fantasy, fed by rest-stops in Bowral and Berrima on trips back and forth to our little country hideaway in the Tablelands.
Then I discovered 'Highlife' magazine with its glossy real estate ads depicting grand mansions and enchanting country cottages. As I leafed through the pages, I would allow myself the guilty pleasure of imagining what it might be like to live in this magical world of English hedgerows, ridiculously green fields and quaint villages. But it's a long way between imagining and reality.
Last winter we were driving back to Sydney from the Tablelands when WGH* made a comment about looking for a place closer to home. Somewhere about an hour and a half from Sydney. A place our friends and family could easily visit in a day.
That night I started up my laptop and began exploring the Highlands online. Very soon, I was searching the real estate listings every day - Bowral, Mittagong, Moss Vale, Exeter, Bundanoon, Burrawang and Robertson.
It was weeks before we started looking in person, and it quickly became a regular Saturday excursion down the Hume Highway. Over the winter we inspected many properties, accumulating a pile of glossy brochures to prove it. For me, there were two essentials: a wraparound verandah and a rambling cottage garden, or the potential to create one. For WGH, the 'must-have' feature was a barn where he could do his woodworking, or the space to build one.
But we never seemed to find all of those elements in the one property and at the right price. As time passed, I began to wonder whether we would ever find our perfect match.
They say that true love happens when you least expect it. In our case, it presented itself one weekday morning when I was on the point of giving up the search. Out of habit I opened Domain and browsed through the listings. All of a sudden, there it was on the screen – the Dream House, complete with wide verandahs and three quarters of an acre of grounds. It was perfect, except for the word 'Auction' below the photo.
My experience of auctions has been traumatic, to say the least. Two auctions, two disasters. The first involved our house being passed in a hundred thousand dollars below the reserve. The second, which took place more than a decade later, was equally bad in that only one bidder turned up. After that, I made a vow never to be involved in an auction again, either as a vendor or a purchaser.
Despite my vow, I convinced myself it wouldn't hurt to turn up at the next 'open for inspection'. Just out of curiosity. Not as a serious prospect. That Saturday we arrived at the allotted time and parked outside. I knew the minute I walked through the gates and up the white gravel drive.
After we'd looked around for a while, the real estate agent appeared with his clipboard and asked me what I thought of the property.
'I love it!' I replied like a besotted teenager.
'So we'll see you at the auction then,' he said with a smile.
'I don't do auctions,' was my reply. 'Too stressful. Not for you perhaps, but for the buyers and sellers.'
'Oh, auctions can be stressful for us too,' he said. 'If they happen to go pear-shaped.'
'Well, I'm sorry, but I won't be there,' I said with a sad sense of finality.
And I was true to my word.
On the Monday morning after the auction, I couldn't help checking to see what price the house had sold for. Instead of the words 'SOLD', I saw:
'FOR SALE BY PRIVATE TREATY'
OMG, the auction had gone pear-shaped. The house had been passed in and here it was back up for sale!
In the interests of not appearing too eager, we waited a few days. Then we made an offer which was duly accepted. Eight weeks later we moved in and the dream became a reality.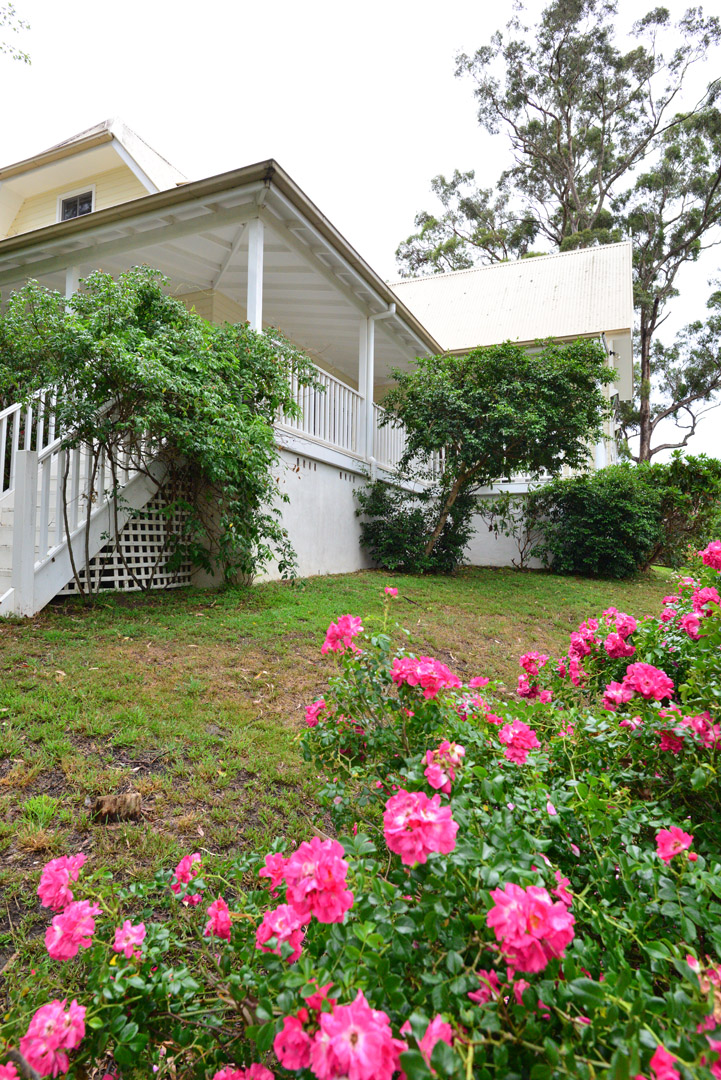 December 2017 - a house and garden in need of some TLC but with lots of potential
*WGH = World's Greatest Husband – it says so on his coffee mug.
Deborah O'Brien, February 24, 2018
---
Read more about Life at White Gables here:
Home in the Highlands: The Secret Garden
Home in the Highlands: A Tale of Two Chandeliers
Home in the Highlands: The Flying Carpet
Home in the Highlands: I'm Dreaming of a White Gables Christmas