Winners of the May Giveaway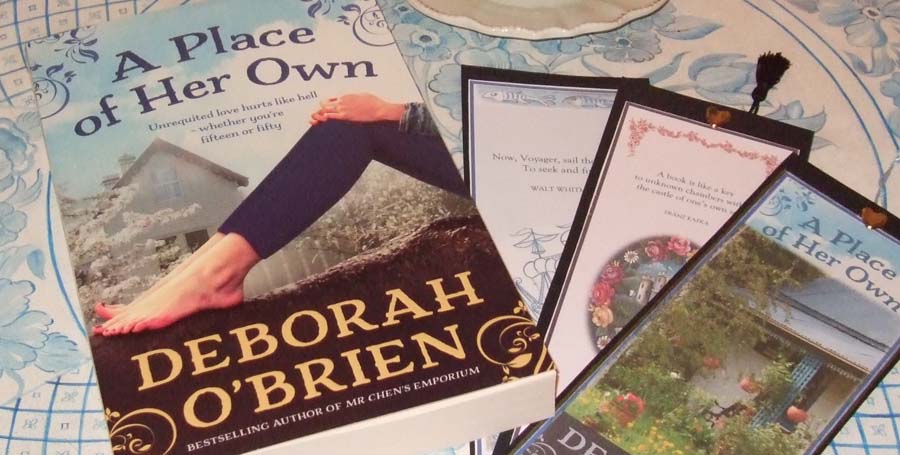 A couple of weeks ago I announced a competition in conjunction with the release of 'A Place of Her Own', asking readers to tell me the Australian woman over 50 whom they most admire. I found myself inundated with wonderful entries, some of them deeply personal and moving. And it was incredibly difficult to choose the prize winners. That's why there are six runners-up!
But before I announce the winners, here's a pic of the woman over fifty I admire most – my lovely mum.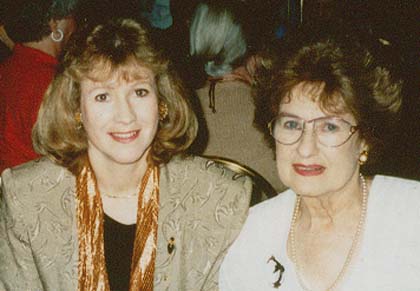 And now, drum roll please . . .
The first prize of a signed copy of 'A Place of Her Own' with a matching handmade bookmark goes to Larry A.
Larry wrote lovingly about his wife Therese, an inspirational woman who is courageously overcoming a massive brain injury.
And here are the six runners-up, all of whom have won a handmade, signed bookmark:
Evelyn S chose Deborra-Lee Furness. (I have to agree here, Evelyn, and not just because we're both called Deb. Like you, I greatly admire her dedicated work in changing Australian adoption laws . . . and her choice in men.)
Marice K who chose her 101-year-young mum-in-law, a positive woman with a fighting spirit.
Christine M nominated her sister-in-law, Celia, who does an amazing job as a teacher of children with hearing and vision impairment.
Amanda B chose Mem Fox, iconic children's author ('Possum Magic') and literacy ambassador.
Sharon M and Maritsa Z both nominated the amazing Ita Buttrose.
Congratulations to the winners and thank you to everyone who entered. Could those winners who didn't provide mailing addresses, please email me via the Contact page with their address and the name they'd like for the signed dedication on the back of their bookmark.
Deborah
May 28, 2014