Winners of the Winter Book Giveaway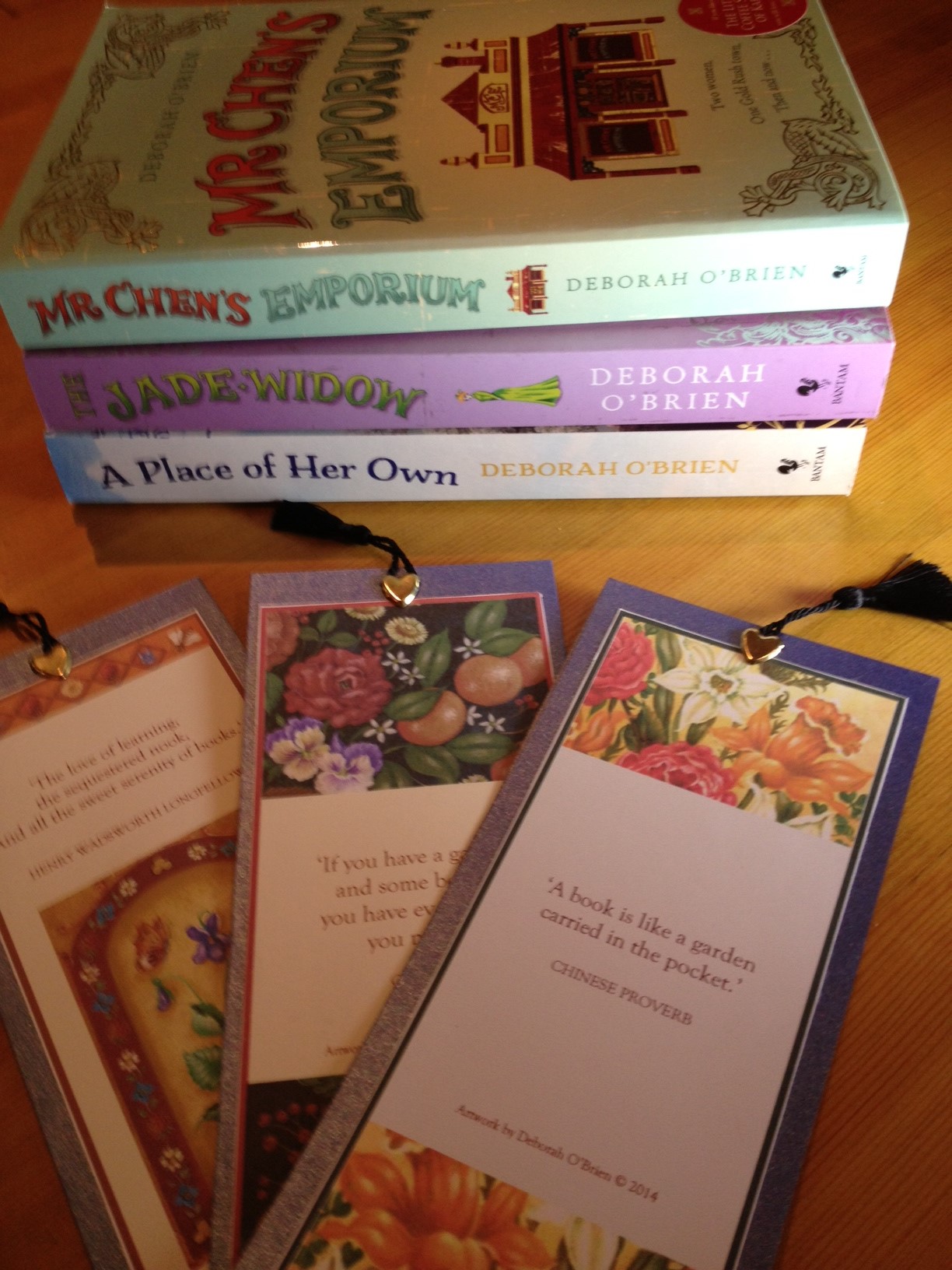 Who is your favourite fictional heroine?
Thank you to everyone who entered the Giveaway – I really enjoyed reading through your choices.
Most of the heroines that you've chosen have come from the pages of novels for children or young adults - beloved characters such as Anne Shirley, Jo March, Mary Poppins and Pollyanna. Which goes to show that the characters we meet in our formative years tend to be the ones who make the strongest impression on us.
So here, without further ado, are the winners:
1st prize (a complete signed set of the Emporium Trilogy) goes to:
Kim M

from the Sunshine Coast of Queensland, who chose L. M. Montgomery's wonderful

Anne Shirley

, better known as Anne of Green Gable

s,

as her favourite heroine.
(She's my favourite too, Kim. I've read the Anne books over and over again.)
Now for the consolation prizes.
A signed handmade bookmark goes to:
Christine M

of Sydney, who chose

Thursday Next

.

Christine wrote: 'from the parallel world of the Jasper Fforde books, Thursday Next has the ability to enter books – literally – and is a detective in the elite area of Jurisfiction. I would love to live in her world where literature has the highest importance and her work includes gigs like minding Hamlet when things got out of control at Elsinore, and convincing Jane Eyre not to marry St John Rivers.'
(So would I, Chris! I have to confess I haven't read a Thursday Next book but after reading your comments, I intend to do so. The series sounds fascinating. Jurisfiction – wow! And Thursday Next is a fabulous name.)
And

Helen B

from northern NSW chose

Jo March

and Anne of Green Gables because 'they struggled to achieve a dream and made it.'
(Absolutely right, Helen. Jo March is a feisty and intelligent female character at a time when women were considered the weaker sex.)
Congratulations to the Winners!
If you didn't supply your contact address in the entry email, would you kindly drop me a line via the Contact page with your details. Also, please let me know the name you'd like me to include when I sign your prize. Once I've gift-wrapped your prize, it will be winging its way to you by Australia Post.
Disclaimer: This giveaway was not sponsored, endorsed or administered by, or associated with Facebook in any way.
Deborah O'Brien
August 4, 2014