About the Author
---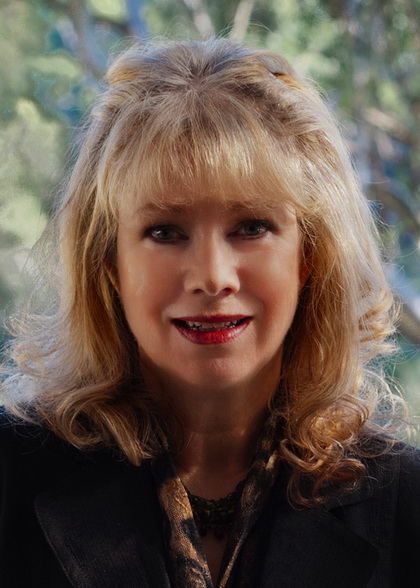 Deborah O'Brien is a visual artist, educator and internationally published author of four novels for Penguin Australia, including the bestselling 'Mr Chen's Emporium'.
Deborah has written and illustrated stories for as long as she can remember, earning two dollars for the first story she submitted as a ten-year-old to 'Sun-Herald Juniors'. After her Higher School Certificate she majored in French and German at the University of Sydney and became a high school teacher in western Sydney. Following the birth of her son, Deborah began running painting classes from home. They proved to be so successful that she was invited to teachart workshops across Australia and New Zealand, and later in the UK and France.

During this time Deborah authored/co-authored a dozen best-selling books on art, craft and design including the bestselling 'Folk Art of France: Decor Folklorique'.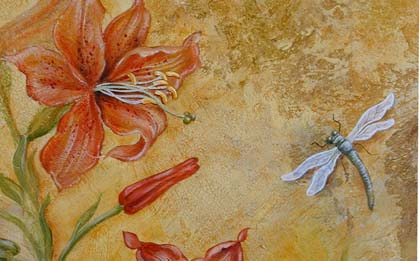 As a contributing editor to 'Fine Art and Decorative Painting' magazine, she wrote a popular monthly feature for almost nine years. She even found herself doing a stint as a craft presenter on Foxtel's Lifestyle Channel, demonstrating faux finishes, stencilling and decorative painting techniques.
Deborah returned to teaching in 2003 and later became an educational consultant. In 2009 she began her first novel, 'Mr Chen's Emporium' which was published by Penguin Random House in 2012. The book went on to become a bestseller and a book club favourite. It was included in a 'Reader's Digest Select Edition' and was published in Germany by Ullstein Verlag as 'Amys Geheimnis' and is being translated into Portuguese by Reader's Digest in Brazil. 'The Jade Widow' (Penguin 2013) and 'A Place of Her Own' (Penguin 2014) completedthe 'Emporium Trilogy'.

Deborah's critically acclaimed contemporary novel, 'The Trivia Man' (Penguin 2015) was published in Germany by Goldmann Verlag in November 2016 as 'Ein anderes Wort fur Gluck' and has appeared in a Reader's Digest Select Edition in both English and German.
2017 saw the publication of 'The Rarest Thing', an historical novel set in the Victorian High Country in 1966. This novel is available as an ebook from Kobo.
Her latest book, 'Camille Dupré' is a story of love and loss, hope and renewal, told through the eyes of Camille as a child in 1931 and a young woman during the Nazi Occupation of France twelve years later. This is Deborah's favourite of all her books. You can download the free e-novel here. If you enjoy it, please consider making a donation to a COVID-19 related charity.
Together with her family and two dogs (a kelpie-cattle dog cross and a Border collie), Deborah lives in the Southern Highlands of New South Wales. You can read more about her life in the country here: Home in the Highlands
---

Q&A with Deborah O'Brien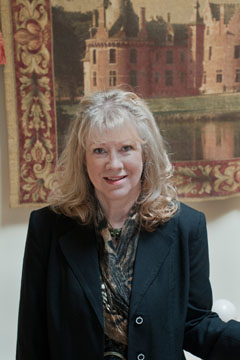 What do you like most about writing?
Writing gives me a freedom that I don't have in the real world. In everyday life I'm the kind of person who's constantly making plans and checklists. Yet as a writer, I'm the complete opposite. Mostly I just let my story unfold and allow thecharacters to run free. Often they surprise me, and every now and then, I have to rein them in.
The other thing I love about writing is the portability. It's like sketching. You can take it with you wherever you go. Sometimes I jot down ideas on brochures, old envelopes, paper napkins, even train tickets – whatever is to hand. I love the romance of doing that. It reminds me of the great writers – Hemingway or Fitzgerald, scribbling a line on a coaster in some foreign bar. The only problem is that the bottom of my handbag is always littered with scruffy bits of paper covered in barely legible scrawl.
Why did you wait so long to write fiction?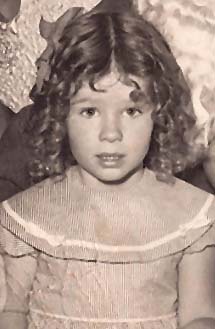 I've written stories for as long as I can remember. My mother has a collection from my primary school days, liberally illustrated and featuring a character called Polly Gordon who was my alter ego, except that Polly was pleasantly plump, not stick-insect-thin as I used to be, and she was good at sport.
At university, I wrote some short stories (all unfinished). Even though they contained a few good sentences, the characters were either cardboard cut-outs or painfully autobiographical. Apart from that, I just couldn't grasp how to weave the narrative threads into a workable story. Then I found myself doing other things – teaching, writing non-fiction, penning articles for magazines, working as an artist, and, of course, being a mother. Sometimes a story would form in my imagination, but I never seemed to find the motivation to write it down.
One day, a few years ago, my mum, who had always believed I could write fiction, said, 'When are you going to get around to writing that novel? I'm not getting any younger, you know.' So that very night I went upstairs to my computer and started work, and I haven't stopped since.
Do I regret not starting sooner? Sometimes. But the truth is that when I was young, I lacked the life experience necessary to write authentic characters and interesting stories. I see many fine young writers in their twenties and I marvel at their skills and insights. But my own path has been different. The fragments have always lived in my head, yet they didn't come together. Not until recently.
What is your usual writing routine and where do you write?
The place where I can write most productively is our tiny cottage in the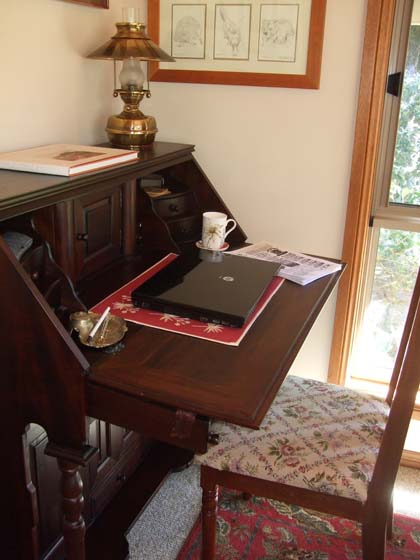 country. It's not a trendy tree-change destination, just a little place in the middle of nowhere. I have a little mahogany desk which barely fits my laptop, but that keeps me tidy. The desk is in a corner beside a window. In his wonderful book, On Writing, Stephen King says writers should locate their desk in a corner. He's right. (Read his book to find out why.) I've produced some of my best work there.

My writing day tends to be long, starting in the morning and sometimes finishing after midnight. There have been many times when I've forgotten to have lunch. It's not a healthy routine, but while I'm writing, it's the only way I can operate. I usually pause for dinner, only because I have to cook a meal for other people. Otherwise, I'd just keep working.
Did you read much when you were young?
Yes, I never stopped. My mother always said, if nothing else was available, I would read the back of a cereal packet. Which I did, every morning at breakfast, even the ingredients list. We weren't allowed to read books or newspapers at the table – it was considered bad manners, perhaps it still is, but now I do it anyway. At other times, my dad would remind me to get my head out of a book, go outside and breathe some fresh air.
What were your favourite childhood books?
When I was about eight, a friend of my mother's gave me a pile of used books. Among them were full sets of Enid Blyton's Famous Five and Secret Seven. I couldn't put them down. I even developed a crush on Julian (one of the Famous Five). What I didn't like about those books were the detailed descriptions of mouth-watering picnics and suppers, which always left me feeling hungry.
A year or two later I discovered the enchanting Anne books by Lucy Maud Montgomery. I have to confess that I assumed L.M. Montgomery was a man. How sexist was that? As thirteen-year-olds, my friends and I were infatuated with Montgomery's novel, The Blue Castle, a classic fairytale in which the sickly, plain girl is transformed into a beautiful woman, and the frog becomes a prince (actually, he was one all along). I think it's influenced my thinking ever since.
About the same time, I fell in love with James Hilton's Random Harvest, the first book I ever read with a 'knock-you-for-six' surprise ending. When I saw the movie on TV (starring Ronald Colman and Greer Garson), I was disappointed with the way the story had been adapted. Being a visual medium, the film gave away the twist from the start.
As a teenager, I read my way through the nineteenth-century novels in the school library – Austen, Eliot, Dickens, R.L. Stevenson (wow, Doctor Jekyll and Mr Hyde was amazing), Hardy (so many coincidences) and the Brontës. Jane Eyre was the book I read over and over again. I was in love with Mr Rochester, having seen a young, smouldering and relatively svelte Orson Welles playing him in the film. They used to show the 1944 Jane Eyre a lot on TV back then, usually as a midday movie. I think I took a 'sickie' from school once to watch it, even though I'd probably seen it three or four times before. As an adult, I can easily see that Rochester is quite an unpleasant character, but in those days he was my dream hero.
I was also keen on Australian historical dramas – Nancy Cato's All the Rivers Run, Neville Shute's A Town like Alice (who can forget Peter Finch in the film?) and Sumner Locke Elliott's Careful He Might Hear You, depicting Depression-era Sydney and its harbour so vividly. Like everyone else, I adore Harper Lee's To Kill a Mockingbird. The book is now so entwined in my memory with the Gregory Peck film, that I find it hard to separate them.
And if you asked me which book had the biggest impact on me back then, I would have to say George Orwell's Animal Farm, which taught me that an entertaining book can also have a message, and vice versa.
What are your favourite books now?
I love books about thwarted dreams, unresolved desires and illusory pasts. My favourites are Ishiguro's The Remains of the Day, a layered tale about a middle-aged butler, and Fitzgerald's The Great Gatsby. Both are exquisitely written. I try to re-read them at least once a year. Le grand Meaulnes is a book in a similar vein, which I discovered when I was doing French at uni. It's a gem, a first and only novel. The author, Alain-Fournier, was killed on the Western Front in World War I; otherwise I'm certain he would have been one of the great novelists of the twentieth century.
I'm an admirer of Flaubert's Madame Bovary, which is masterfully worded, even though I don't have a lot of sympathy for his heroine, Emma and her irritating behaviour. I like Fontane's Effi Briest much more, despite the fact that I had to write an essay about her at uni. That's usually enough to put you off a book forever - unless it's really good.
I also enjoy a well-written crime novel. Among my favourites are Ian Rankin's Rebus and Ruth Rendell's Wexford. And I can't go past a beautifully written biography or autobiography. I laughed out loud at William Shatner's wonderful Up Till Now, while Dawn French's Dear Fatty is strikingly original in its format, poignant, funny and incredibly frank.
(Interview: February 2012)