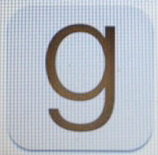 Reviews: 'The Rarest Thing'

AVAILABLE AS AN EBOOK ON KOBO
Booklover Book Reviews has included 'The Rarest Thing' in their
TOP AUSSIE READS OF 2016!
Mrs B's Book Reviews TOP AUSSIE READS OF 2016
Reading, Writing and Riesling's TOP SIX Australian Romance/Life Lit 2016
'The Rarest Thing' was one of the Big Country Book Club's December BOOKS OF THE MONTH in 2016!
Read the Goodreads reviews here
---
'When Deborah sent me a copy of "The Rarest Thing" I had no idea I was about to start reading a novel I couldn't put down. It offers layer upon layer of characters, ideas, issues and emotions, all set against the backdrop of Australia in the 1960s. It is a love story without cliches; a fine and realistic study of a woman's life in the 'man's world' of academia; and an engaging read. '
Bernadette Foley, Big Country Book Club
'A beautiful story of life, love, and taking a chance on both. . .
The writing is lyrical, the story inspiring . . . Loved it!
Susanne Bellamy, author
http://www.susannebellamy.com/all-the-worlds-a-page/the-rarest-thing-a-beautiful-story-of-life-love-and-taking-a-chance-on-both
'Every now and then a book comes your way that is so very special you want to grasp onto it and not let go... "The Rarest Thing" is a story so beautifully woven that it deserves no less than a five star rating...'
Mrs B's Book Reviews. Read more at the website.
'If that I read "The Rarest Thing" in a single day is not sufficient endorsement, I highly recommend you give yourself the opportunity to be moved and uplifted by this story of living rather than existing.'
Book Lover Book Reviews Read more here.
'An outstanding book. This one goes on my 'to keep' shelf.'
Bestselling author, Annie Seaton. More at Annie's website.
'The standout cover, the setting, the characters and the storytelling all drew me in . . . Highly recommended.'
Elise McCune, historical novelist, on Goodreads
'Deborah O'Brien delivers a novel with immense heart ...
"The Rarest Thing" is sure to be a popular hit.'
Duffy the Writer. Read more at Duffy's website.
'...an intriguing story about vulnerability, self-discovery and love...
Deborah has a wonderful way with characters...
A story that will wrap around you and make you smile.'
J. F. Gibson. Read more at the J.F. Gibson website.
'This is a story that will fully engage you, surprise you, and at the same time shock you as family secrets are revealed.
A most enjoyable read.'
Reading, Writing and Riesling. Read more at the RW&R website.
'The Rarest Thing is a beautiful, truly Australian romance between two people who have complex and rounded pasts. I recommend this novel to anyone who enjoys Australian nature, history, a positive message and a dash of mature, adult romance.
InkAshlings Read more at the InkAshling website.
''Deborah O'Brien has created unforgettable characters in Katharine and Scott, and her latest novel will effortlessly transport you to Australia in the 1960s.'
Kirsty (Read more at Goodreads)
'There are so many things that I found to like about "The Rarest Thing" - the setting in a part of the world that I regard as God's own country, the people who populate the story, each of them very real to me, the issues raised ... and the writing itself. This story has been a real pleasure to read ...
Shelagh Merlin (Read Shelagh's full review at Goodreads)
'Absolutely enchanting. The tiny, adorable, vulnerable, almost extinct possum makes a great metaphor. You will almost certainly judge this book by its cover - and you'll be right! 'The Rarest Thing' is a beautifully crafted book, exquisitely designed, and such a pleasure to read.'
Mary Anne Bunn (author of 'The Lonely Pioneer')
'I loved this book. Romance in the wild is every gal's dream. The fact that there are dark areas character-wise makes it real and much more than just a romance novel. The wee pygmy possum reminds readers of the need to protect the rare things in the world, whether they are personal relationships or precious flora and fauna or pristine landscapes such as the Australian High Country.'
Robyn Goodwin (author of 'The Backyard Tales')
'As Katharine embarks on a scientific quest to investigate the unlikely existence of an 'extinct' possum in the rugged High Country of Victoria, she also begins her own journey of self-discovery . . . Skilful use of flashbacks casts light into the shadowy corners of Katharine's past, gradually assembling the scattered shards of memory into a quarry which she can look squarely in the eye and face on equal terms.'
Chris McGuigan, 'Kensington Review'
'The characters and story felt so real that I had to check the author's note at the end to find out which bits were truth and which fiction.'
Hey Said Renee. Read more at Renee's website.
'Buckle up for a cloistered, slightly damaged Austen-esque young woman's high country adventure. Katharine Wynter triumphs against the existence she was fated for, her demons and her overt shyness to become an all-round champion. Deborah's no-nonsense fast-paced prose make for a thoroughly readable page turner …'
Joseph Dean
'A High Country treasure.'
Janita Byrne
Possum illustration: DOB