THE TRIVIA MAN

Rated by Random House as one of its Top Seven Book Club Books of 2015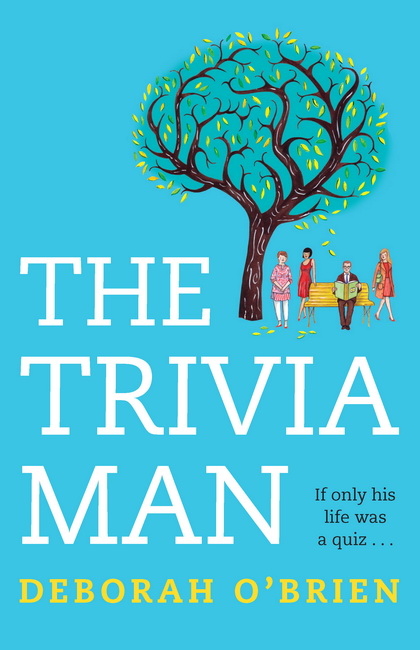 Cover illustration by Cheryl Orsini; Design by Christabella Designs
---
'The Trivia Man' is a quirky and heart-warming tale about finding one's true place in the world, set against the backdrop of a weekly trivia competition.
'Trivia is a serious business, not a social occasion'
Kevin Dwyer, the 'Trivia Man'


Dubbed 'brainbox' by his peers and 'weirdo' by his sister, Kevin Dwyer is a middle-aged forensic accountant who has never had a real friend, other than his eight-year-old nephew Patrick. When Kevin joins the Clifton Heights Sports Club trivia competition as a one-man team, and convincingly wins the first round, he is headhunted by the other contestants. But Kevin would prefer to be on his own. That is, until he meets Maggie Taylor . . .

Maggie is a Latin teacher and movie buff, who's good at her job but unlucky in love. In fact, she's still besotted with the man who dumped her years ago. Nagged by her friend Carole about getting out and meeting people, Maggie reluctantly joins the trivia team founded by Carole's husband, Edward.

Over a season of trivia nights, Kevin, Maggie and her team will experience arguments and crises, friendships and romances, heartbreaks and new beginnings.
And maybe, just maybe, Kevin will find his happy ever after . . .
---
Print Book: ISBN: 9780857988027
eBook: ISBN: 9780857988034
Also available from Read How You Want in Standard Large Print 16 pt edition (9781459695900)
Plus the following on-demand formats:
Super Large 20 pt Bold and 24 pt Bold Editions and in Braille
and in a Dyslexic Edition.

---
Read what the critics have to say here.
---
NEWS
'The Trivia Man' will be published in German by Goldmann Verlag in November 2016 as 'Ein anderes Wort fur Gluck' (Another Word for Happiness').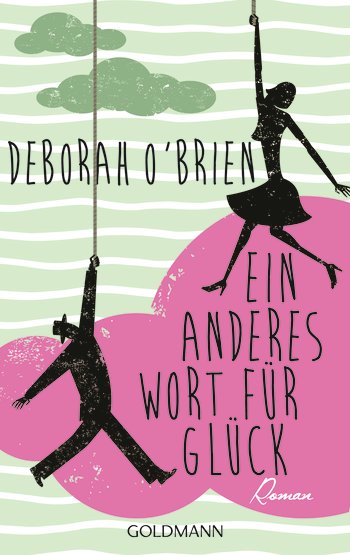 ---
Here are some related articles you might like: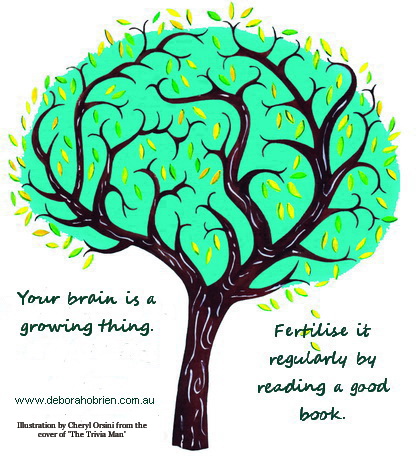 The Nerd as Hero: Reclaiming the Label
(Guest blog on Dark Matter Zine website)
---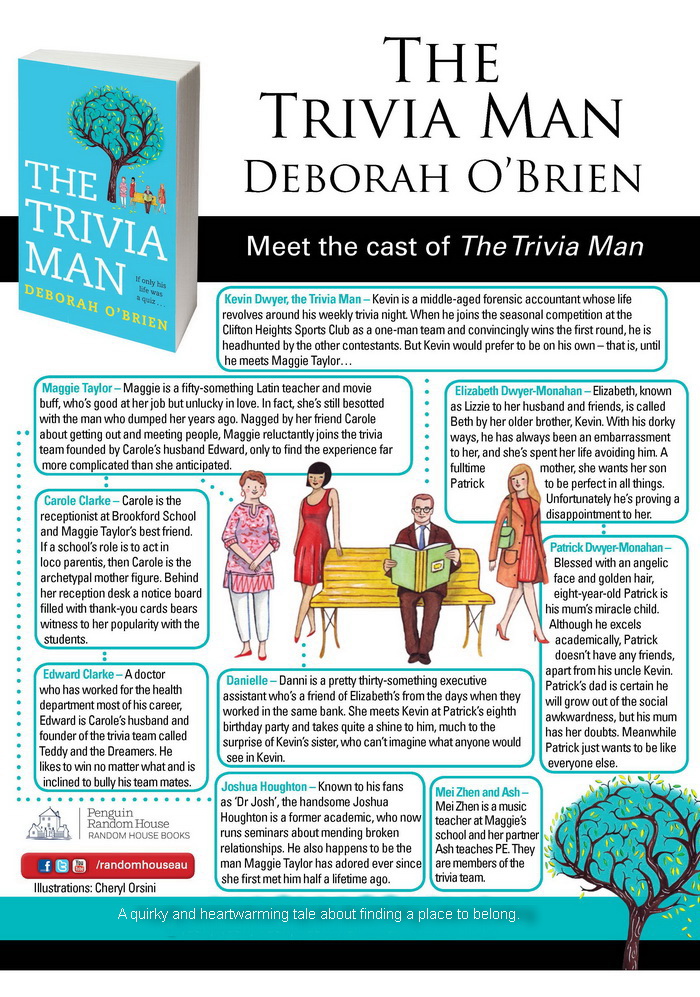 ---