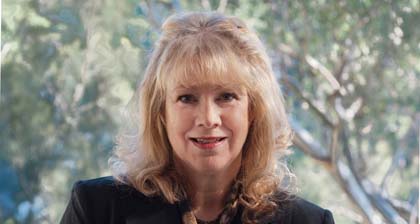 Contact Me
Please feel welcome to contact me by email:

This email address is being protected from spambots. You need JavaScript enabled to view it.
For media enquiries about 'Mr Chen's Emporium', 'The Jade Widow', 'A Place of Her Own' or 'The Trivia Man' (all Penguin Random House), please contact the Publicity Department at Penguin Australia:
Level 3, 100 Pacific Highway,
North Sydney, NSW 2060
For all enquiries about 'The Rarest Thing' please email me at the above address.
This book is no longer available in print form but is still available as an ebook from KOBO.
For all other information including rights, please contact my literary agent:
The Drummond Agency
PO Box 572
Woodend VIC 3442
Australia
Email: This email address is being protected from spambots. You need JavaScript enabled to view it.
Website: www.drummondagency.com.au
Disclaimer and Privacy
Material on this website is provided for general interest/entertainment purposes. Reliance upon information contained in this website shall be at the user's own risk.
We accept no responsibility or liability for any damage or technical malfunctions, resulting from your use of this website, or for any viruses or other problems that may infect your computer or related equipment.
Neither this website nor its affiliates, employees, information providers or content providers shall be liable to any user or anyone else for any inaccuracy, error, omission, interruption, timeliness, completeness, deletion, defect, failure of performance, computer virus, communication line failure, alteration of, or use of any content herein, regardless of cause, for any damages resulting therefrom.
Links and Hyperlinks
The website, www.deborahobrien.com.au, may make available, from time to time, links to third party websites.If you choose to use the links to third party websites, you do so at your own risk. We accept no responsibility for the content or accuracy of material which appears on sites linked to this website, or any links within a linked website. We cannot accept any responsibility for damage or problems, technical or otherwise, which may result from your use of the links to other websites or from any changes or updates to such sites.
Please note that we are not responsible for the privacy policies of other websites or servers. We urge you to be aware when leaving our site and to read the privacy statements of each and every website that collects personally identifiable information. Our privacy statement applies solely to information collected by this Website. You should consult the respective privacy policies of these third-party ad servers for more detailed information on their practices as well as for instructions about how to opt-out of certain practices.
Privacy
Your privacy is important to us. Should you choose to email us via the 'Contact' page, we may use your email address to answer the email we receive from you. Such addresses are not used for any other purpose.
We will not share your email address or details with any outside parties, unless required to do so by law and/or we are instructed to do so by you, nor will we publish any text/material from your email without your permission to do so.
---
Credits
Original artwork on this website, including the wildflower banner, by Deborah O'Brien.
Photographs on this website: copyright Deborah O'Brien, unless stated otherwise.
Covers of 'Mr Chen's Emporium' and 'The Jade Widow': illustration by Christopher Nielsen and design by Christabella Designs
Cover of 'A Place of Her Own': Christabella Designs
Cover of 'The Trivia Man': illustration by Cheryl Orsini and design by Christabella Designs.
All of the above are published by Penguin Random House Australia.
Cover of Amys Geheimnis': Ullstein Verlag
Cover of 'Ein anderes Wort fur Gluck': Goldmann Verlag
Cover of 'The Rarest Thing': copyright The 4WD Guy
Image of Amy Duncan in oval frame: Copyright Reader's Digest Australia; Design by Jacqui Duncan. Used with permission.
Australian Society of Authors Member logo used on website banner by licence and with permission.