Welcome to my website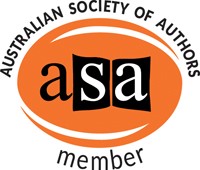 Click on a cover!
Please feel welcome to contact me by email via the Contact page
NOW AVAILABLE AS A FREE E-BOOK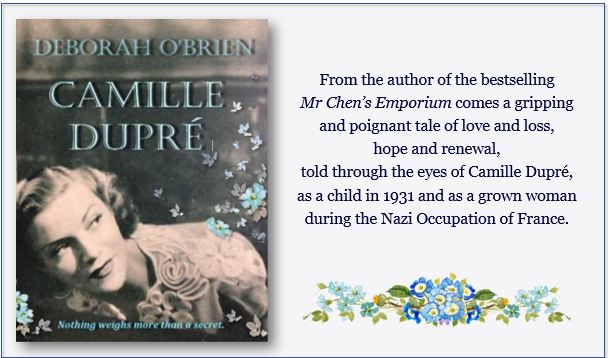 DOWNLOAD THE E-NOVEL HERE.

'In this cleverly crafted and meticulously researched novel O'Brien has created a story of survival which demonstrates the power of literature to transcend boundaries of place and time. 'Camille Dupré' stimulates the imagination, satisfies the heart and provokes contemplation of a brave new world.'
Chris McGuigan, 'The Kensington Review'
'Even though the book is set during dark times in history, 'Camille Dupré' is filled with light, warmth and love. I loved everything about it, the characters were so real to me and I got such a strong sense of village life, and enjoyed how it was embroidered together with the French proverbs.
'A book as special as 'Camille Dupré' needs to be read in a walled garden accompanied by a pot of French Earl Grey tea and a massive bunch of Souvenir de la Malmaison roses.
'Utterly compelling and exquisitely beautiful.'
Michelle Endersby, writer and renowned rose painter
'An enchanting story about making it through to the other side . . .
Perfect reading in these coronavirus times.'
'Books Galore'
READ MORE REVIEWS HERE.


Disclaimer and Privacy
Material on this website is provided for general interest/entertainment purposes. Reliance upon information contained in this website shall be at the user's own risk.
We accept no responsibility or liability for any damage or technical malfunctions, resulting from your use of this website, or for any viruses or other problems that may infect your computer or related equipment.
Neither this website nor its affiliates, employees, information providers or content providers shall be liable to any user or anyone else for any inaccuracy, error, omission, interruption, timeliness, completeness, deletion, defect, failure of performance, computer virus, communication line failure, alteration of, or use of any content herein, regardless of cause, for any damages resulting therefrom.
Links and Hyperlinks
The website, www.deborahobrien.com.au, may make available, from time to time, links to third party websites.If you choose to use the links to third party websites, you do so at your own risk. We accept no responsibility for the content or accuracy of material which appears on sites linked to this website, or any links within a linked website. We cannot accept any responsibility for damage or problems, technical or otherwise, which may result from your use of the links to other websites or from any changes or updates to such sites.
Please note that we are not responsible for the privacy policies of other websites or servers. We urge you to be aware when leaving our site and to read the privacy statements of each and every website that collects personally identifiable information. Our privacy statement applies solely to information collected by this Website. You should consult the respective privacy policies of these third-party ad servers for more detailed information on their practices as well as for instructions about how to opt-out of certain practices.
Privacy
Your privacy is important to us. Should you choose to email us via the 'Contact' page, we may use your email address to answer the email we receive from you. Such addresses are not used for any other purpose.
We will not share your email address or details with any outside parties, unless required to do so by law and/or we are instructed to do so by you, nor will we publish any text/material from your email without your permission to do so.