A Gallipoli Story: Finding Uncle Arthur
For years I've been searching for a picture of my great uncle Uncle Arthur, who died at Gallipoli in June 1915, less than six months after he enlisted. Last year I wrote a blog about Arthur and used a photo of my grandfather in uniform (at left) because I didn't have a picture of his older brother.
Not long ago I received a phone call from my brother Mark and his wife Jo. In the process of cleaning out an old wardrobe at my aunt's place, they'd made an interesting discovery – a large portrait of a World War I soldier wrapped in ageing brown paper. The picture had been torn in half but thankfully the soldier's face remained intact. It wasn't a photo of our grandfather though, Mark was certain of that. So who was this mysterious young man, we wondered. Could it possibly be Grandad's long-lost older brother?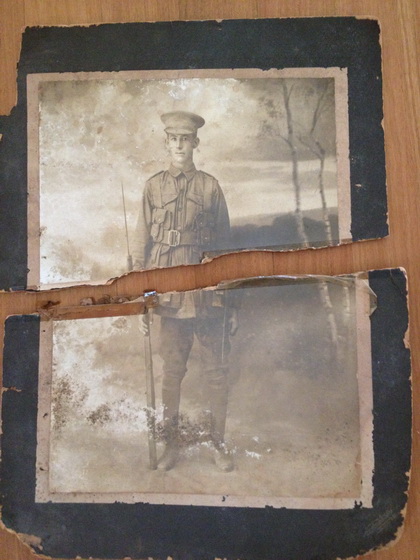 When I saw the picture for the first time, I knew instantly who it was. He looked just like my grandfather, only taller. Six feet one quarter inch, in fact, as attested in Arthur's enlistment records. I have to confess that I shed quite a few tears at seeing the heroic uncle I'd heard about ever since I was a small child.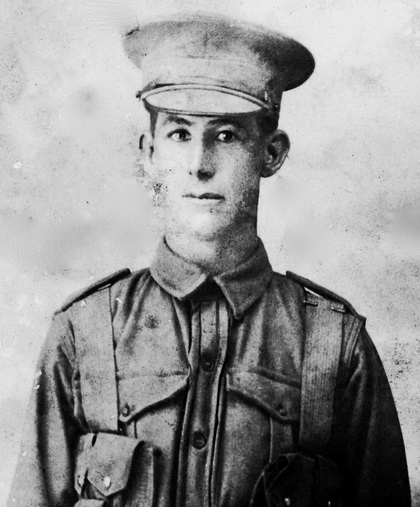 So here he is – the 22-year-old shearer from Parkes NSW who joined up on 30 January 1915. He looks so young, doesn't he? A bit of a larrikin perhaps. His army records certainly indicate he had a healthy disregard for authority. He began his training at Liverpool Barracks on the outskirts of Sydney. For a country boy, it must have been quite an experience – away from home for the first time and raring to embark on a 'great adventure'. Three weeks later he overstayed his leave by twelve hours and was fined five shillings. His commanding officer noted that his general character was good. By April Fools Day his skylarking had escalated. This time he was found guilty of riotous behavior, obscene language, breaking camp and using a forged pass. Major Baxter fined him forty shillings (a huge sum in those days) but deemed his general character 'fair'.
On 10 April Arthur embarked on the HMAT 'Argyllshire' for the Dardanelles. On 7 June he was killed in action. His military records give no indication of what happened in the eight weeks between leaving port in Sydney and his death at Gallipoli. He was buried at Brown's Dip (also known as Victoria Gully) just behind Lone Pine. In 1923 all 140 soldiers buried at Brown's Dip were disinterred in the presence of chaplains, and moved to the Lone Pine Cemetery.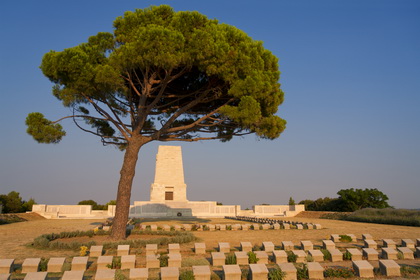 Lone Pine pic: Gary Blakeley

Arthur was just starting his life. No wife, no children, therefore no direct descendants. After his death, the army sent his father two brown paper parcels containing a disc, a purse and a personal letter. Now we also have his photograph.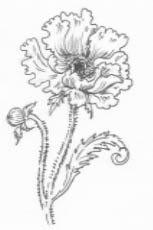 Arthur John Hill
1892-1915
Poppy: DOB
Deborah O'Brien
23 April 2016
---