Home in the Highlands
LIFE @ WHITE GABLES
The Secret Garden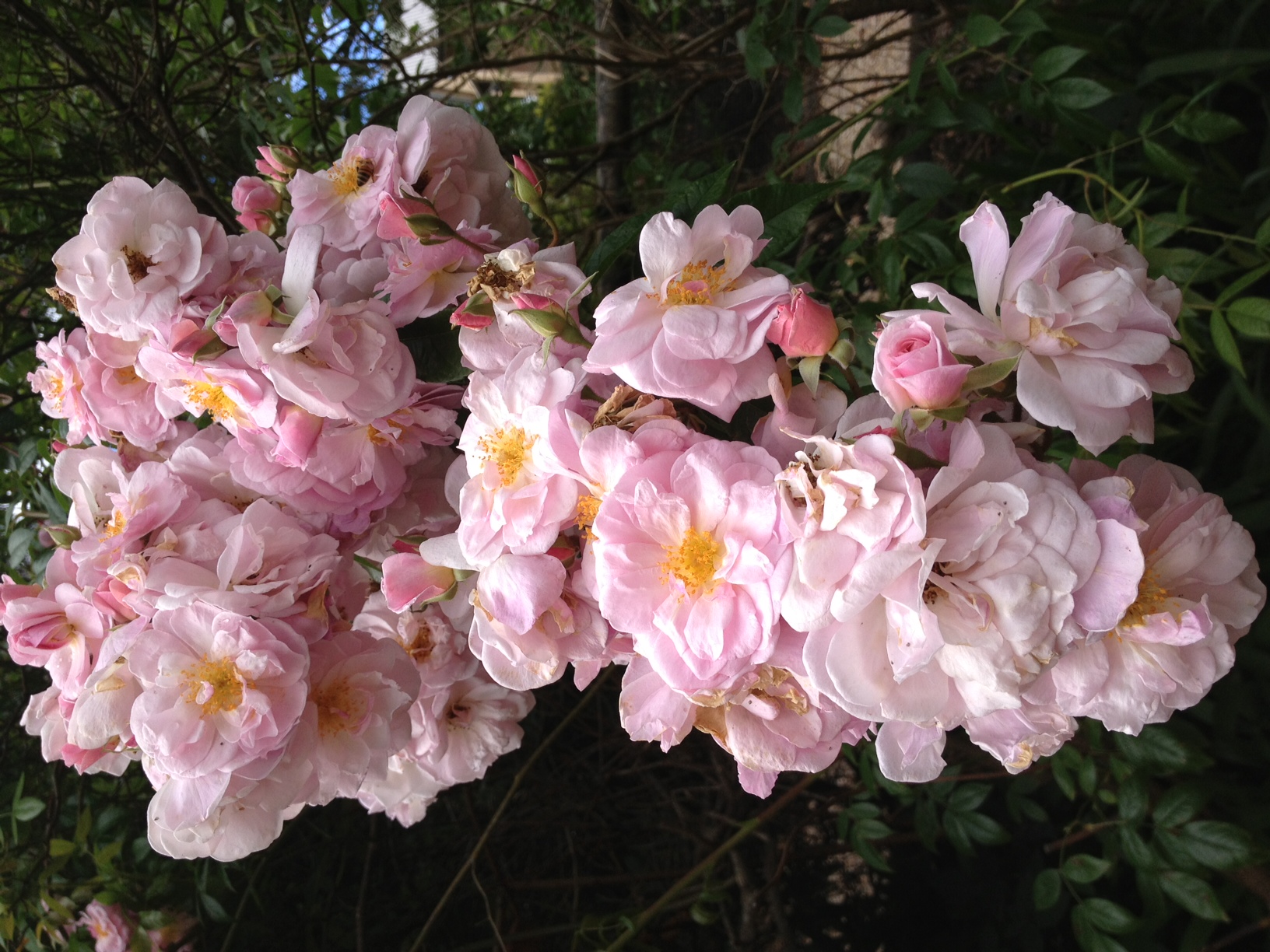 Renae climbing rose
When I was a little girl, I read Frances Hodgson Burnett's 'The Secret Garden' and dreamed of having one of my own. In December of 2017, that dream came true. Much like the garden in the classic children's book, my secret garden is hidden away behind a stone wall and overgrown after years of neglect.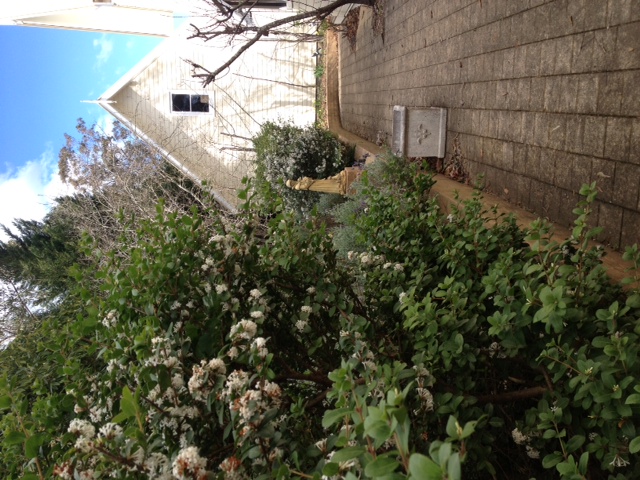 I can't tell you how excited I was about the prospect of restoring this garden, but I was daunted too. What intimidated me most were the blackberry vines which had taken over like triffids, smothering plants and tearing at my skin whenever I ventured beyond the perimeter. Although garden gloves helped a little, what I really needed were those elbow-length leather gauntlets worn by falconers. Suffice it to say that removing the blackberries was a long and thorny process involving a lot of Betadine.
The many briar roses proved to be as dangerous as the blackberry vines. Even though it was summer, I took to them with secateurs and administered a heavy pruning to the old woody branches. All the while, I begged them, 'Stop stabbing me – I'm only trying to help you.'
Once the blackberries were eradicated, there were other pests to deal with – rampant wisteria and jasmine, both of which had been allowed to grow out of control. After cutting everything back as far as I could, I poured boiling water over the remaining shoots. (I don't use chemicals.) In the months since then, new wisteria and jasmine shoots have appeared and I've hit them once again with boiling water. Although they wilted and turned brown, I suspect it will take many more applications to eliminate them for good.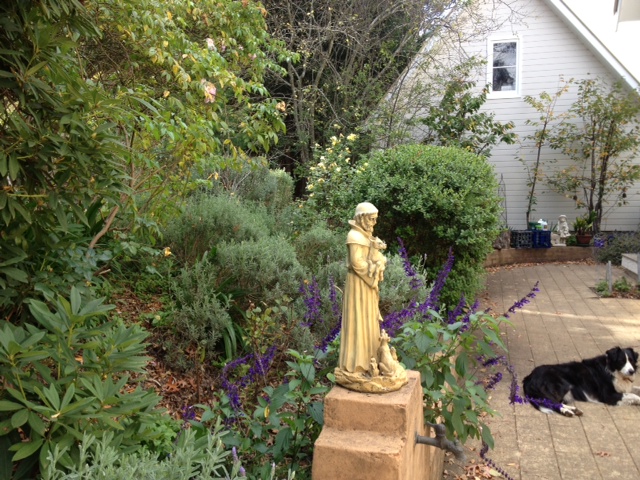 St Francis guarding the creatures living in the Secret Garden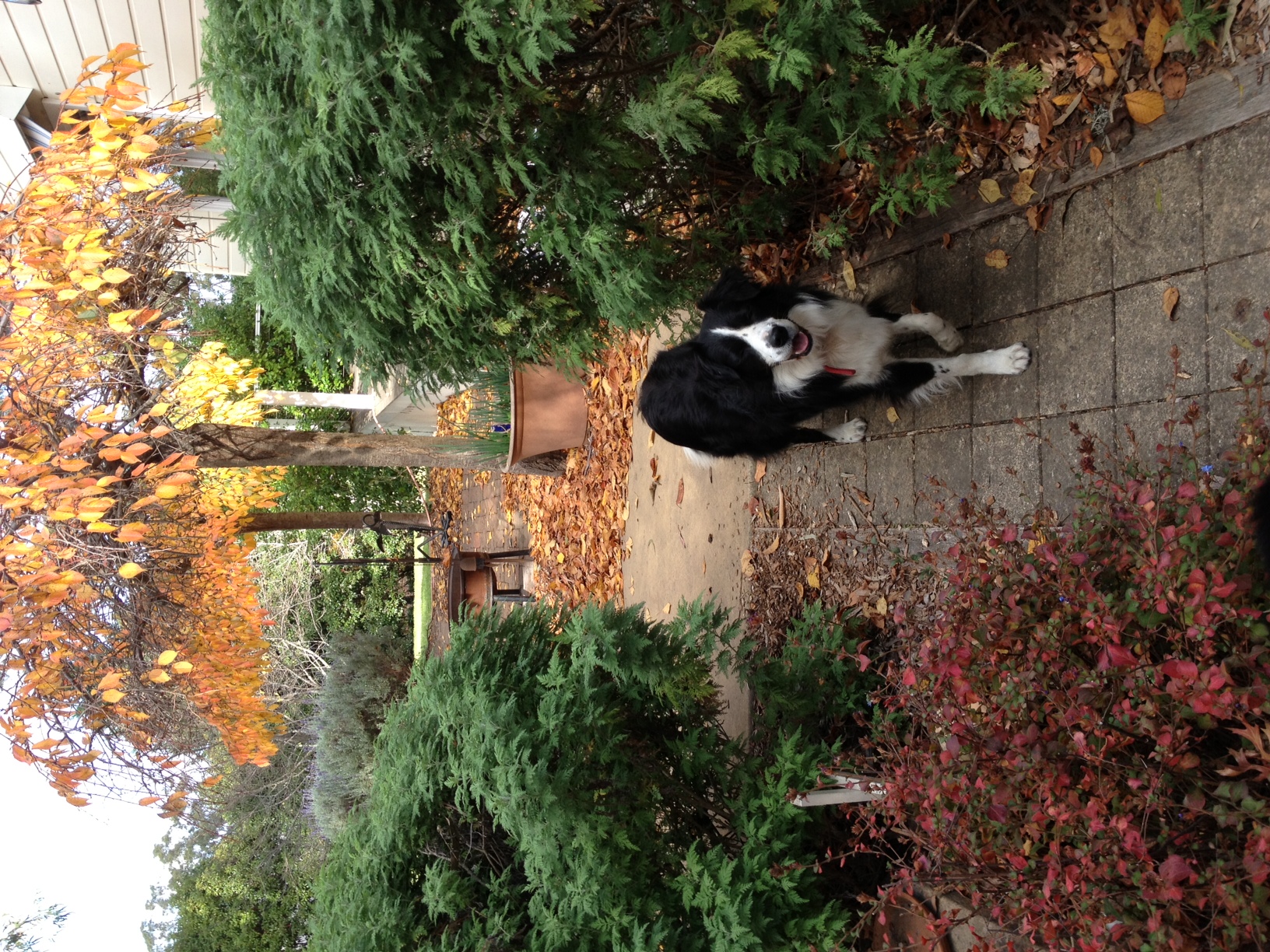 Wormwood and Chinese Plumbago line the pathway to the Secret Garden.
One day, I was peering into the shrubbery and spotted something terracotta perched high among the branches. In order to get a closer look, I started cutting wood away until I could see a large terracotta saucer on top of a wooden post. It was a bird feeder! And twining around the post was a bare vine which was later identifed as a Renae climbing rose by my dear friend and rose expert, Michelle Endersby.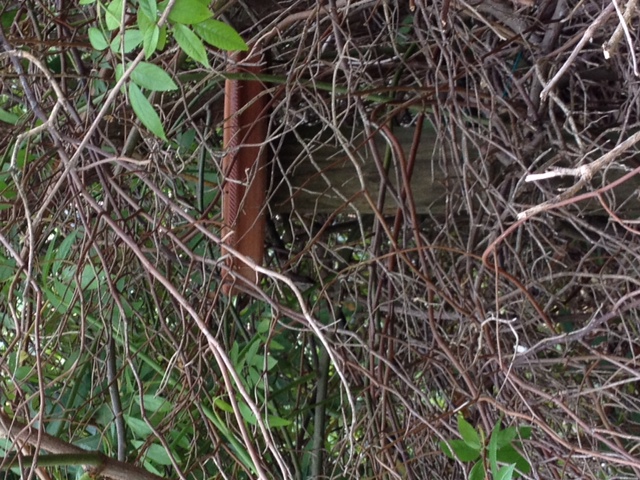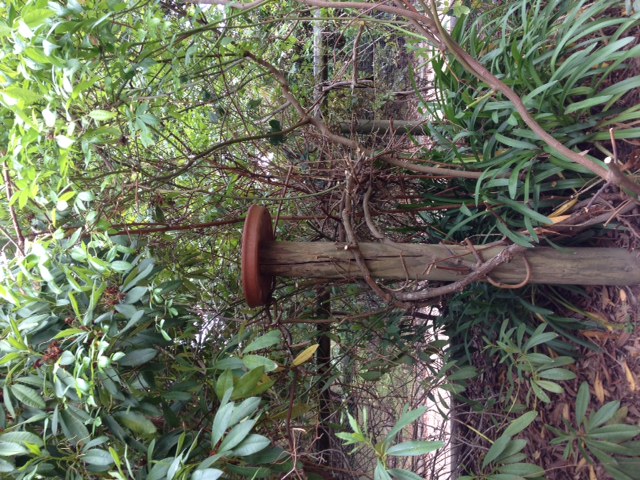 More discoveries awaited. A stone water feature. An old swinging garden chair (now moved to the safety of the front verandah). A collection of wonderful plants and shrubs: escallonia, rhododendrons, osmanthus, azaleas, camellias, geraniums, roses and innumerable lavender bushes, the latter desperately in need of a trim. Released from the burden of blackberries and other vines, they are thriving in their newfound freedom.
This autumn, something very special happened in the Secret Garden. Sweet little forget-me-nots began to pop up everywhere. A gardening friend warned me that the seeds would stick to my dogs' fur and I should remove the plants ASAP. 'Thanks for the heads-up,' I replied, 'but the forget-me-nots are staying.'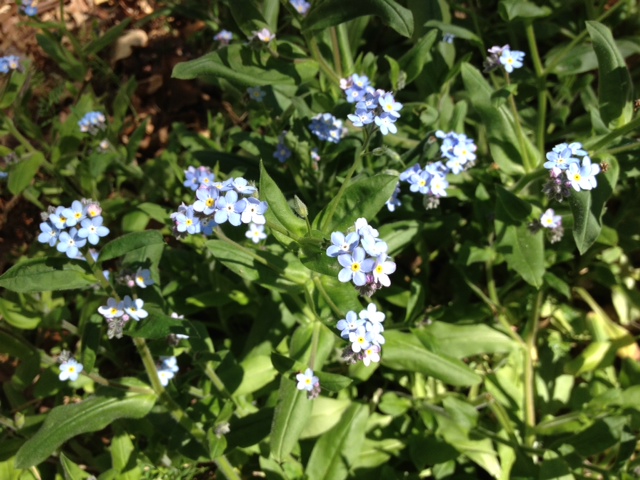 I'm certain there will be surprises ahead. Already, bulbs are pushing their way out of the ground. At this stage I can only guess what they might be. Daffodils? Jonquils? Hyacinths? Snowdrops? I'll just have to wait and see!
Deborah O'Brien
19 April, 2018
---
Read more about Life at White Gables:
Home in the Highlands: Finding the Dream Home
Home in the Highlands: A Tale of Two Chandeliers
Home in the Highlands: The Flying Carpet
Home in the Highlands: I'm Dreaming of a White Gables Christmas
---