Home in the Highlands
LIFE @ WHITE GABLES
Autumn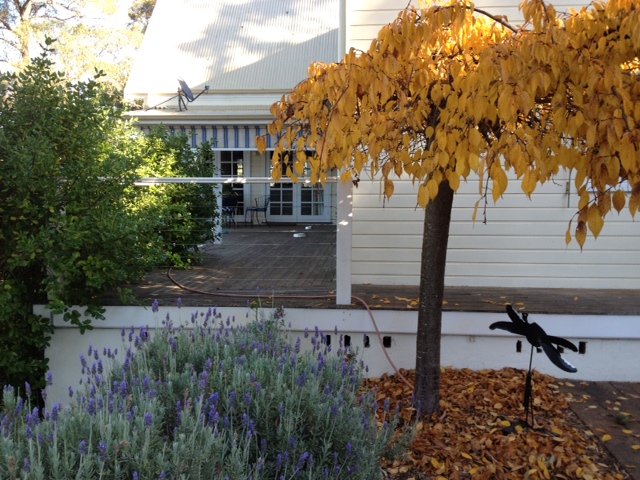 Autumn 2018
After a long, dry summer in the Southern Highlands of New South Wales, I was eagerly anticipating the arrival of autumn. But as March merged into April, the record heat wave continued unabated. Finally, at the end of April, temperatures began to drop and we even had some rain. Great, I thought to myself, autumn is here at last.
But at White Gables it didn't look like a cool-climate autumn at all. Why were my fruit trees still green and leafy when only a kilometre away in the main street of our village, the deciduous trees lining the footpaths were boasting glorious autumnal hues? Had autumn decided to bypass White Gables altogether?
I happened to mention my conundrum to a gardening friend who lives nearby, and her explanation was so obvious I couldn't believe I hadn't thought of it myself. White Gables is sheltered by a ridge on the coastal side of town – that means the temperature is a degree or two warmer than elsewhere and consequently autumn arrives a few weeks later.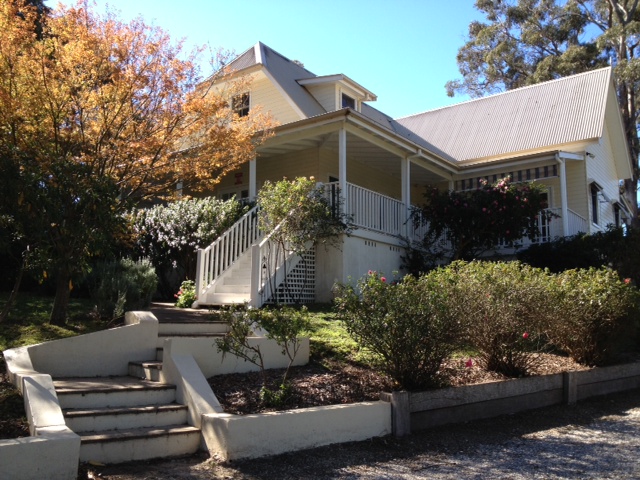 The first tree to realise it was autumn was the Japanese maple on the left. Meanwhile, the house awaits a fresh coat of paint and some serious repairs.
When the much-anticipated season finally reached White Gables, it didn't just sneak in like an embarrassed guest ashamed of arriving late. Instead, it made a grand entrance, transforming the garden into a mass of colour almost overnight. Suddenly the fruit trees glowed yellow and orange, and the rose bushes burst into flower after months of inactivity.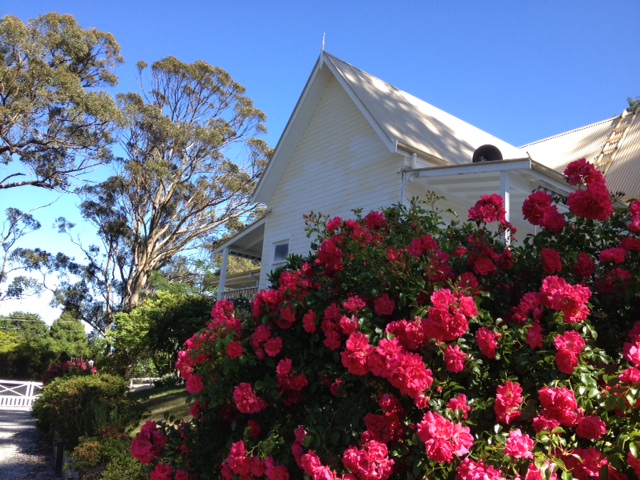 Pink carpet roses are repeat-flowering - just trim off the dead roses but beware of the thorns!
Sasanqua camellias, inconspicuous during the summer, now produced a myriad of blooms. Even the poor rhododendrons, which had barely survived months of heat and drought, started to make flowers. Fortunately, they came to their senses and realised it was autumn, not spring, and they'd better stop flowering and conserve their energy, or they might not make it through the winter.
Among the fruit trees, the pears were the first to turn golden and lose their leaves, followed by the weeping cherries whose canopies thinned out as their yellow leaves drifted lazily to the ground, forming a rich carpet of mulch on the ground. After that, it was a competition between the apples, apricots, peaches, plums and figs to see which of them would shed all their leaves first.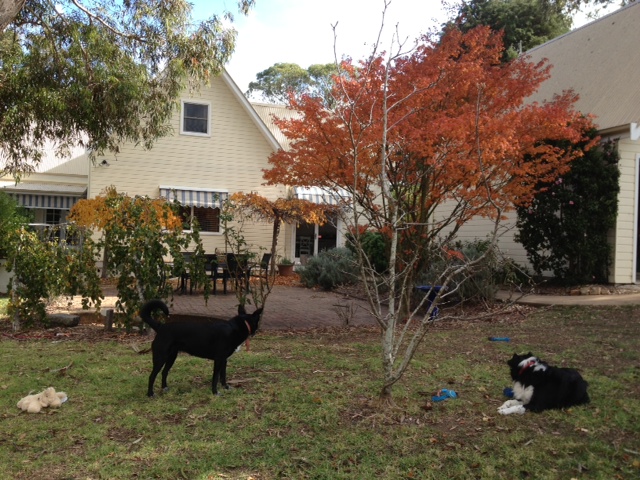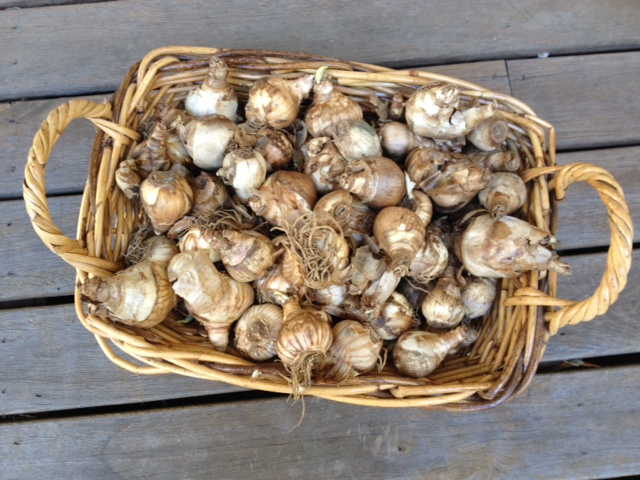 Autumn is bulb planting time. I bought 100 daffodil bulbs from a lovely elderly gentleman at the local markets,
who was almost giving them away. After planting the bulbs under the pear trees
I began to regret I hadn't bought bluebell and hyacinth bulbs as well. Perhaps next year . . .
In the lavender garden the fragrant flower-heads turned a deep blue-purple, attracting a swarm of fat little bees which buzzed from flower to flower with such joyful enthusiasm that they barely noticed WGH* setting up his tripod and photographing them in close-up.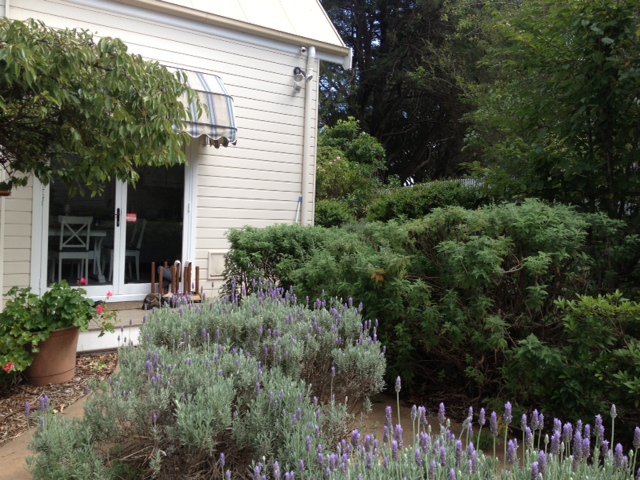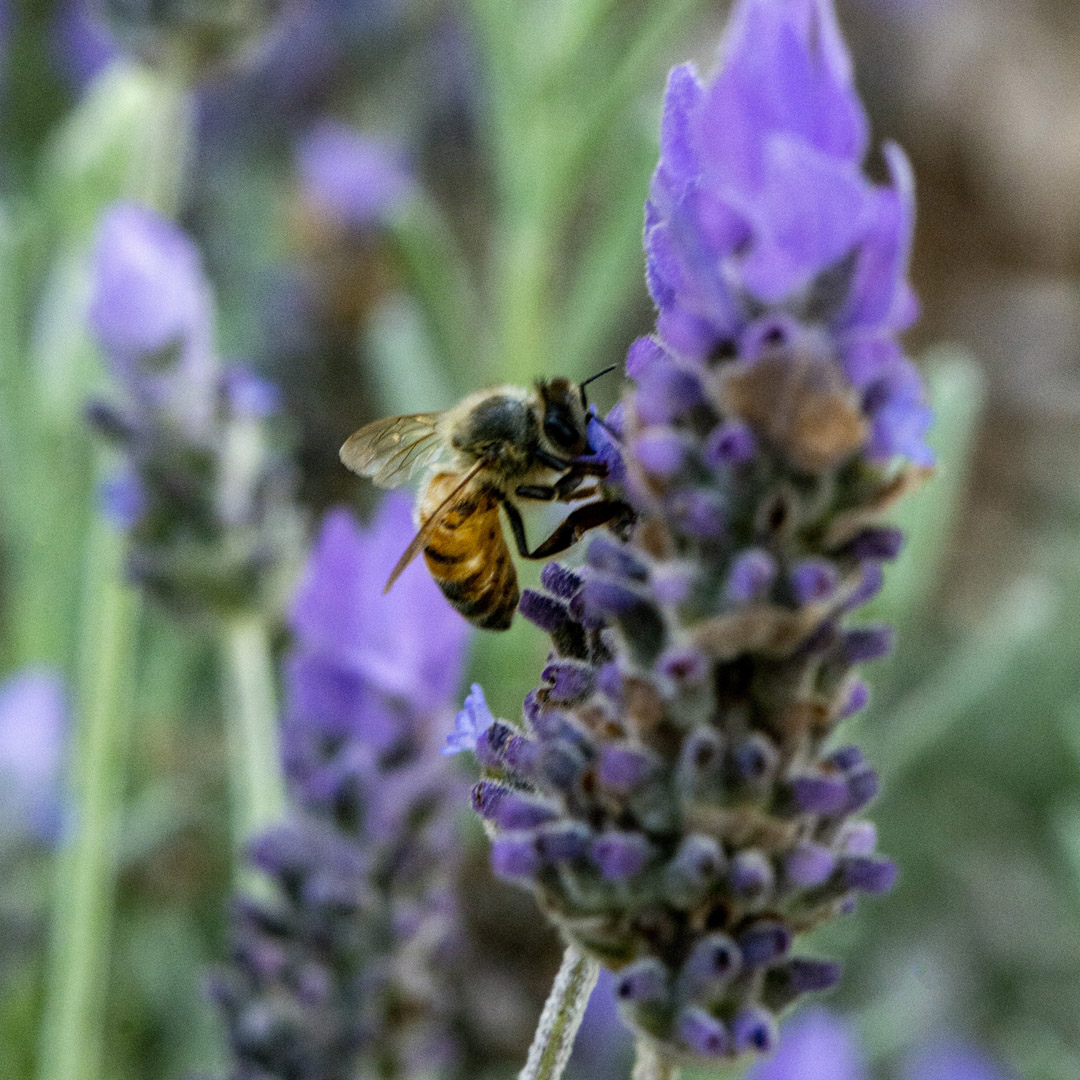 Pic: WGH*
In less than two weeks it will officially be winter. And if autumn came late to White Gables, winter will no doubt do the same. The preponderance of French lavender in the garden suggests winter might be considerably milder here than the more exposed parts of the district. Although I'll miss the 'mellow fruitfulness' of autumn, I'm looking forward to bare branches silhouetted against a cloudless sky, and early bulbs sprouting from the rich basalt soil.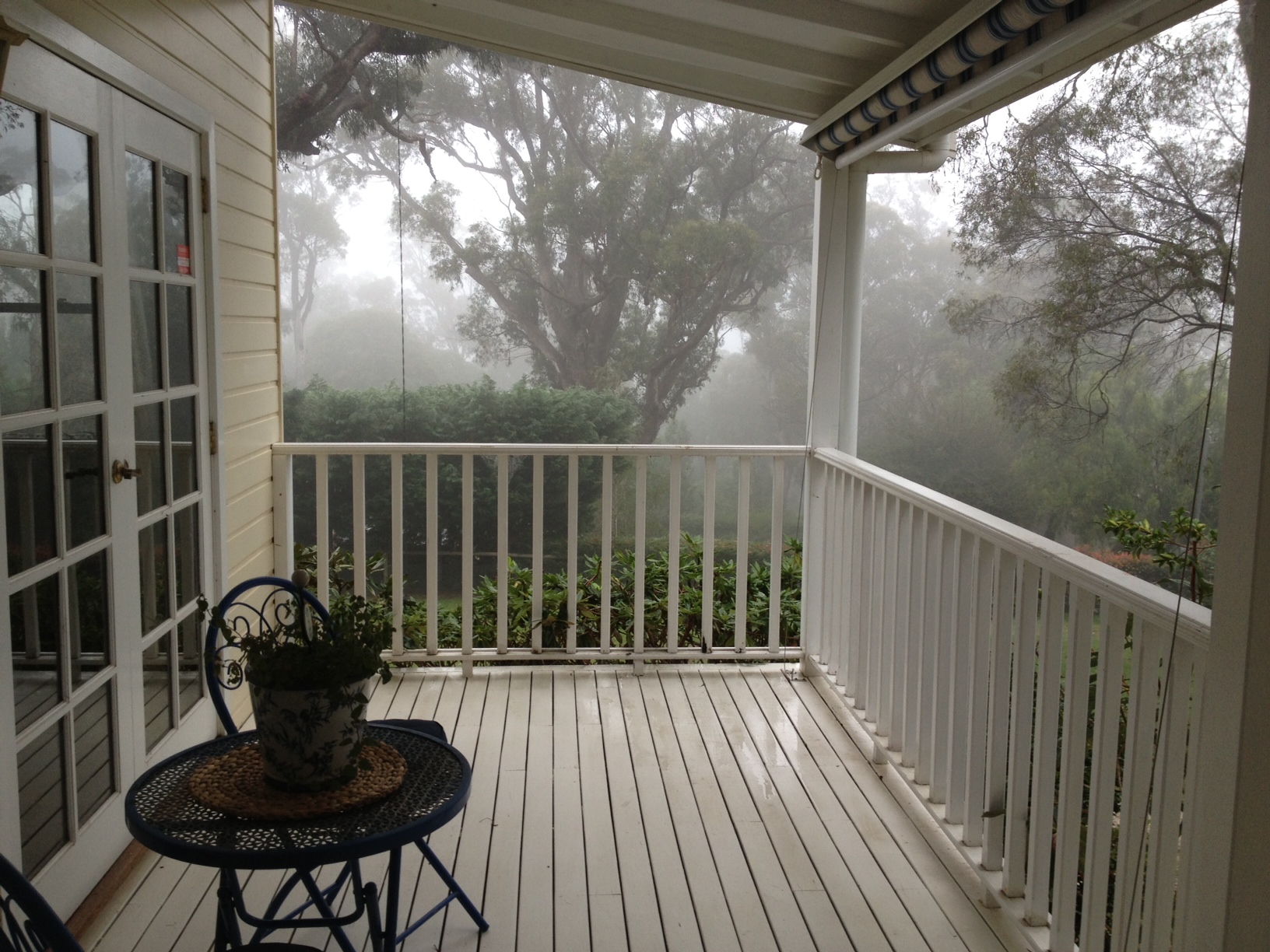 Keats called autumn the 'season of mists and mellow fruitfulness' - he was right!
*WGH = World's Greatest Husband – it says so on his coffee mug.
Deborah O'Brien
17 May 2018
---
Read more about Life at White Gables:
Home in the Highlands: Finding the Dream Home
Home in the Highlands: The Secret Garden
Home in the Highlands: A Tale of Two Chandeliers
Home in the Highlands: The Flying Carpet
Home in the Highlands: I'm Dreaming of a White Gables Christmas
---