Fairytale Turrets and Other Fantasies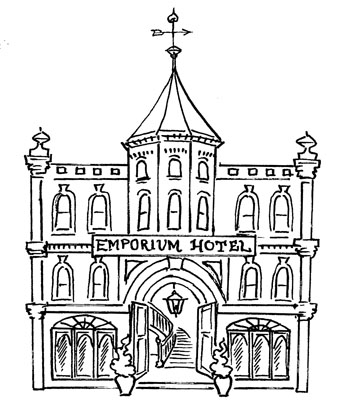 Ever since I was a small child, I've dreamed of living in a fairytale castle, complete with turrets. I blame it on Walt Disney's 'Sleeping Beauty. I adored that film – the music, the princess and especially the magical castle with its soaring towers, castellated parapets and sweeping staircases.
'When I grow up,' I told my mother, 'I want a house just like that.'
Did I get my fairytale castle? Of course not. Instead, I made it my mission to visit as many castles as I could. My personal favourites are:
King Ludwig's Neuschwanstein near Füssen in Bavaria. An exercise in wish-fulfillment and fantasy in the most breathtaking location
the elegant Château de Chenonceau, spanning the River Cher and celebrating its 500th birthday this year

Bodiam Castle

in East Sussex, a 14th century medieval fortress with its own moat. And Sissinghurst in nearby Kent for its Elizabethan tower and gorgeous gardens.
As a novelist, I've managed to incorporate some of my unfulfilled architectural dreams into my stories. In MR CHEN'S EMPORIUM, it's the Old Manse, a Victorian gingerbread house with fancy bargeboards and arched attic windows.
In my new book, THE JADE WIDOW, which is set during the mid-1880s in the fictional Australian town of Millbrooke, the centrepiece is an establishment called the Emporium Hotel with its own two-storey turret, housing the luxurious Oriental Suite.
You can see the entrance on the cover of the book – an arched portico guarded by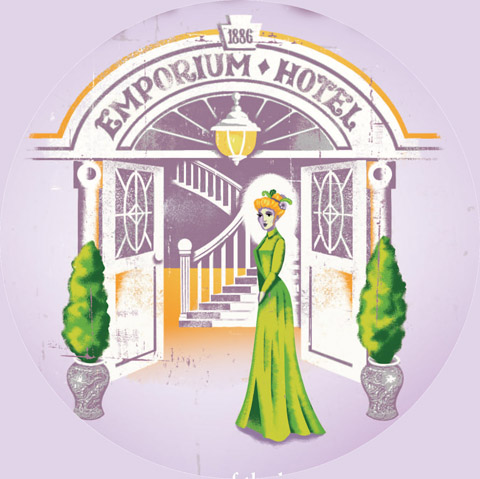 a pair of Chinese urns containing jade plants, or money trees, as they're often called. Inside the foyer we catch a glimpse of the Jade Widow herself, the hotel's proprietor. She looks a little aloof. Perhaps the world has made her so.
The Emporium Hotel boasts all the latest innovations of the era: internal bathrooms, a domed leadlight ceiling in the conservatory, and one of Australia's first 'ascending cabinets'. The only limitation on its design is the historical context. It would be anachronistic, for example, to have electric lighting or an electric lift.
It's the kind of place where you would expect dreams to come true. A little corner of happy-ever-after land. But real life isn't a fairytale, and happy endings aren't easy to come by – whether you live in a turreted castle or the most humble little cottage.
Deborah O'Brien
August 2013
---