---
What's Next ? 'A Place of Her Own'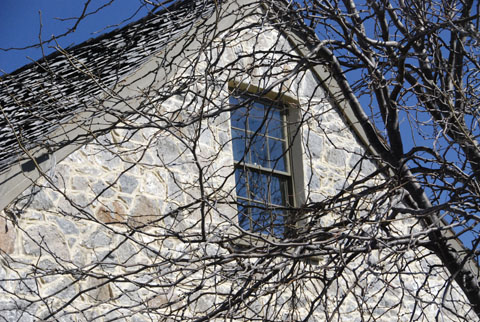 Writing a novel is a solitary, deeply personal process. You sit at your laptop for months, tapping out the story. Even when you shut down your computer at night, the book continues to fill your thoughts and inhabit your dreams. Its characters become as close to you as your dearest friends. And speaking of friends, you don't see much of them because you only have time for the imaginary ones. In effect, you've become a hermit hidden away in your writing cave, obsessed by the make-believe world you're building word by word, sentence by sentence.
So it's a relief when you finish the final draft and hand it over to your publisher. Yet it's also extremely daunting. You wait with bated breath for the feedback. You check your emails incessantly. When the much anticipated response arrives in your inbox, your heart rate escalates towards tachycardia. Then you exhale with relief when the message says, 'I couldn't put it down'.
But even though the book has passed its first test, that doesn't mean it won't need improving. There will be structural revisions to complete, plotholes and psychological gaps to fill, inconsistencies to remedy, lazy language to polish. That's the stage we're at with my next novel, A PLACE OF HER OWN.
The 'her' in the title refers to the two female protagonists, Angie Wallace and Diana Goodmann. And the 'place' they are seeking is a safe haven - in both a physical and a psychological sense. I started writing this book immediately after I finished MR CHEN'S EMPORIUM – that was in 2010 and I've been working on it, periodically, ever since. Those of you who've read my books will know I tend to write 'heartwarming' stories, and there are certainly many heartwarming elements in this novel, but also some dark moments. Very dark.
The story is set in modern-day Millbrooke and focuses on Angie and her ambivalent relationship with Richard Scott. In MR CHEN'S EMPORIUM he was a rather mysterious character. Many readers told me they'd like to know more about him. Well, you'll find out all his secrets in A PLACE OF HER OWN. Technically it's a modern-day sequel to MR CHEN, the final book in the 'Emporium trilogy', but the story stands on its own with its contemporary setting and themes.
The ladies referred to in the title, Angie and Diana, are both 'women of a certain age', however in all other respects they are very different people. Angie has established herself as a valued member of the local community. Diana arrives in town like a lone gunslinger on a mission. Her target? None other than Richard Scott. It's a long story full of twists and turns.
A PLACE OF HER OWN will be released in May 2014.
Deborah O'Brien
November 2013