---

The Emporium Trilogy Trivia Quiz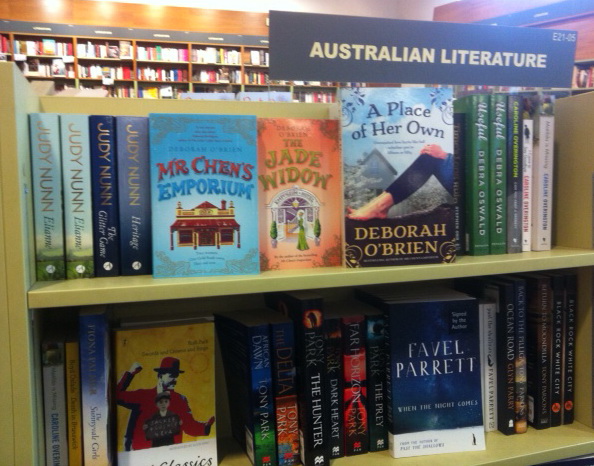 Answers at the end.
Immediately before coming to Millbrooke, Amy Duncan stayed with her aunt in Sydney. What is the aunt's name?

A) Margaret

B) Molly C) Charlotte D) Rose

Angie Wallace first met her husband Phil at:

A)

a party B) high school C) a pub D) university

What is Richard's profession?

A) Architect B) Accountant C) Builder D) Teacher

Which native Australian animal makes an appearance in all of the Emporium Trilogy books?

What is Millbrooke's local paper called?

A)

The Millbrooke Bulletin B) The Millbrooke Guardian C) The Millbrooke Times D) The Millbrooke Gazette

What is the name of Angie's best friend from Sydney?

A) Moira

B) Tanya C) Jennie D) Vicky

What is the name of the mining company in 'Mr Chen's Emporium'?

A) Bower

bird Minerals B) Silverbird Minerals C) Songbird Minerals D) Lyrebird Minerals

Name one of Angie's two sons.

Which Millbrooke event clashes with the launch of Angie's B&B at the beginning of 'A Place of Her Own'?

Which famous nineteenth-century political figure makes a cameo appearance in 'The Jade Widow'?

What is the modern name for an 'ascending cabinet'?

Name one of Eliza Miller's brothers.
1 1. B) Molly
2 2. C) a pub
3 3. A) Architect
4 4. Platypus
5 5. D) The Millbrooke Gazette
6 6. D) Vicky
7 7. C) Songbird Minerals
8 8. Blake or Tim
9 9. The opening of the new amenities block
1 10. Sir Henry Parkes
1 11. A lift or elevator
1 12. Joseph or Daniel
Deborah O'Brien, June 29, 2014
---