---

Alpacas versus Llamas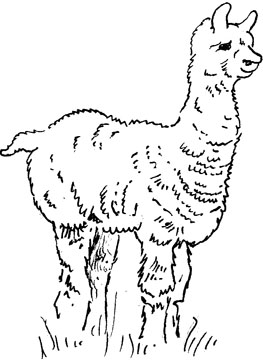 If you've read 'Mr Chen's Emporium', you'll know that it contains a storyline about alpacas, which appears in the modern-day thread of the book (alpacas were only introduced to Australia in 1988*). One of the characters in the novel is always confusing them with llamas. I'm not exactly sure of the biological difference between alpacas and llamas myself , except that llamas are bigger, but I've always thought alpacas are cuter.
However, I'm now wondering if I might have been wrong about that. You see, my husband recently showed me these pictures he took many years ago whilst mountaineering in the Andes. He and a group of friends from his university in Canada flew down to Peru with the intention of climbing a particular mountain which had never been climbed before. Unfortunately the leader left the map behind! So they decided to catch a bus from Cuzco and after a very long trip they were dropped off in a valley at the start of an old Inca trail. They climbed it for several hours, reaching about 15,000 feet. That was where these pictures were taken.
Did they ever climb the previously unclimbed mountain? They weren't really sure. They did climb to about 18,ooo feet, where they looked towards a distant range of mountains. "I think that's where we should been climbing," said the leader.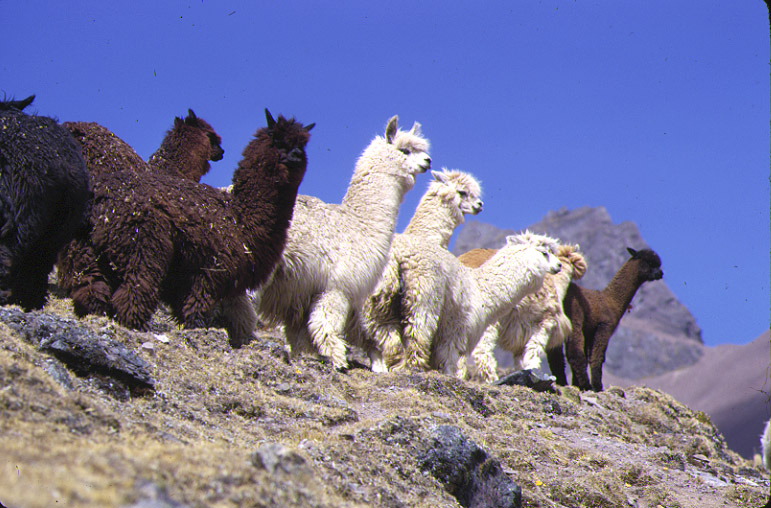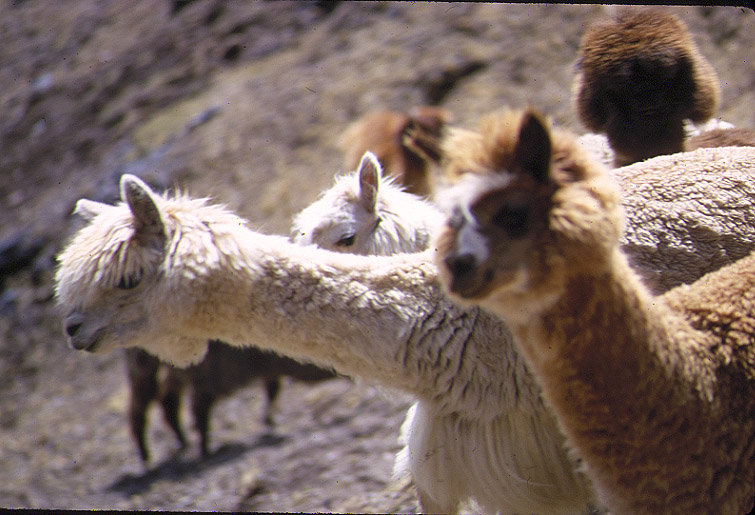 Aren't the llamas gorgeous? Here's an alpaca picture (crias) so that you can compare the two.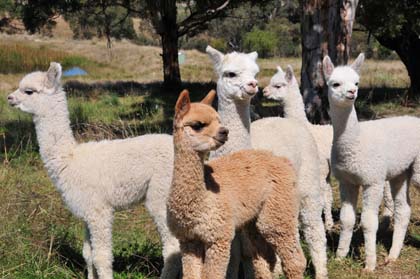 * According to a fact sheet from the SA Department of Primary Industry and Resources, alpacas were first introduced to Australia in 1858 but the initiative failed. I imagine that the alpacas must have died, perhaps from the heat. Very, very sad.
Since writing this article, I've discovered several contemporary articles in 'The Argus' (courtesy of the Trove website run by the National Library of Australia), referring to the arrival of the alpacas.
Deborah O'Brien
December, 2012.