Elegant Architecture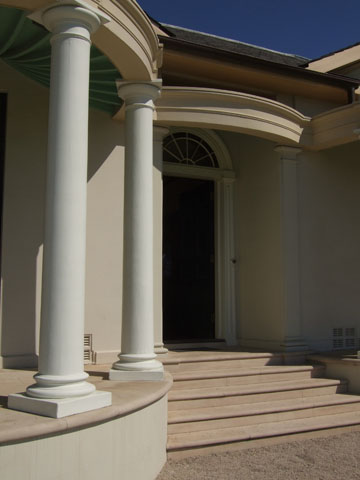 Ever since I was a very little girl, I've loved beautiful old houses. The very first one I fell in love with was my grandparent's Victorian 'boom-time' villa in Ashfield. When they bought it, the place was in a bad way – rising damp, dry rot, peeling paint. My grandfather, a builder and carpenter, set to work on the renovations. Afterwards my grandmother, a dressmaker and milliner, decorated the interior with great flair.
The front façade was perfectly symmetrical with a tesselated tile verandah and iron lace. Inside, there were Italian marble fireplaces and twelve-foot ceilings. Sadly, the house was demolished in the Seventies to make way for a block of home units. Those units have, in turn, met the same fate, only to be replaced by a newer, flashier apartment building.
But I'm digressing. The real purpose of this article is to tell you about a very special house, which has not only managed to escape demolition but has also been restored to its former glory. When I was a child living in southern Sydney, the highlight of any trip to the city was catching a glimpse of an elegant Georgian villa on the banks of the Cooks River near Tempe. Not that you could see much of the house behind a dense screen of trees and shrubbery. All the same, I used to dream of seeing inside it one day.
Well, today the dream has become reality! There was an open day at Tempe House as part of Heritage Week. I missed last year's because I was in the country, so I couldn't let this chance pass me by.

The house was designed by one of my favourite nineteenth century architects, John Verge, famous for the stunning Elizabeth Bay House and Tusculum. Although the Tempe House site is partly flanked by apartment buildings, the grounds remain largely intact, with vast lawns facing the water, as well as manicured gardens on either side, and it's easy to imagine how it would have looked in its heyday.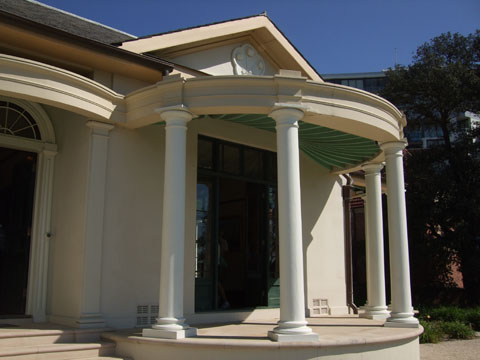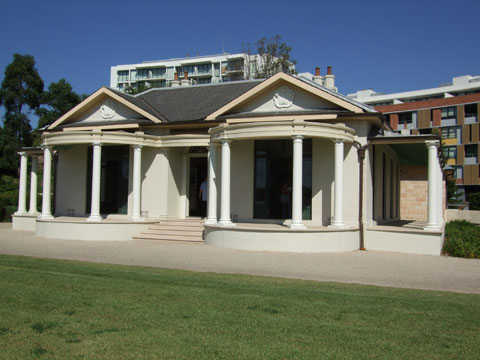 Classical design has always been my preference – I suppose it's because I'm a Libran, drawn to balance and symmetry. Tempe House is a perfect example of neo-classical architecture, gently understated yet meticulously detailed. Though it's not a huge house, its rooms are spacious. If I could choose one feature I particularly liked, it would have to be the vaulted arch in the hallway with its cedar-framed fanlight.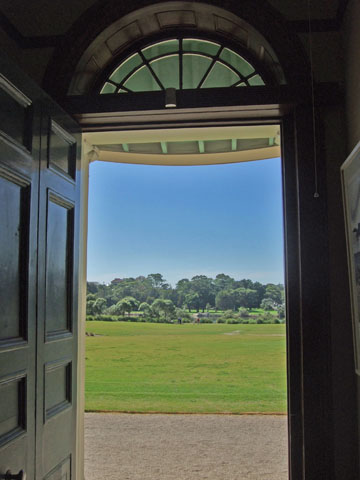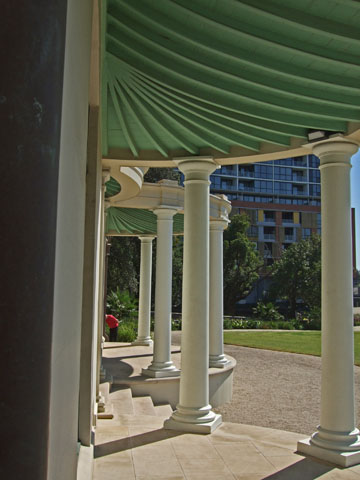 This weekend, the walls were specially hung with etchings and paintings by renowned Australian artist, Pamela Griffith. I've been an admirer of her work for years. Her evocations of Australian landscapes, flora and fauna are breathtaking.
Next to the house is St Magdalen's Chapel with its exquisite stained glass windows. You can see some of the windows here.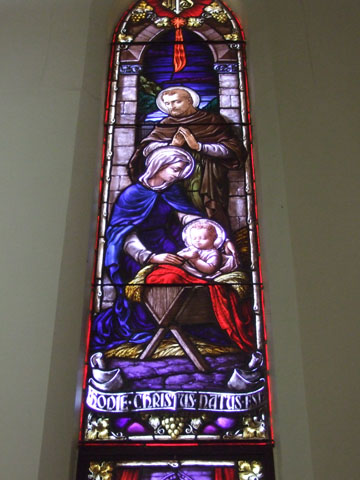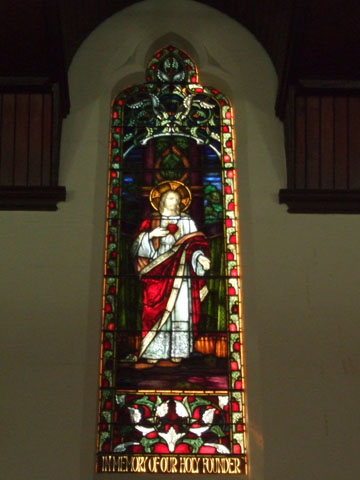 Deborah O'Brien
April 14, 2013
---