Puppy-proof?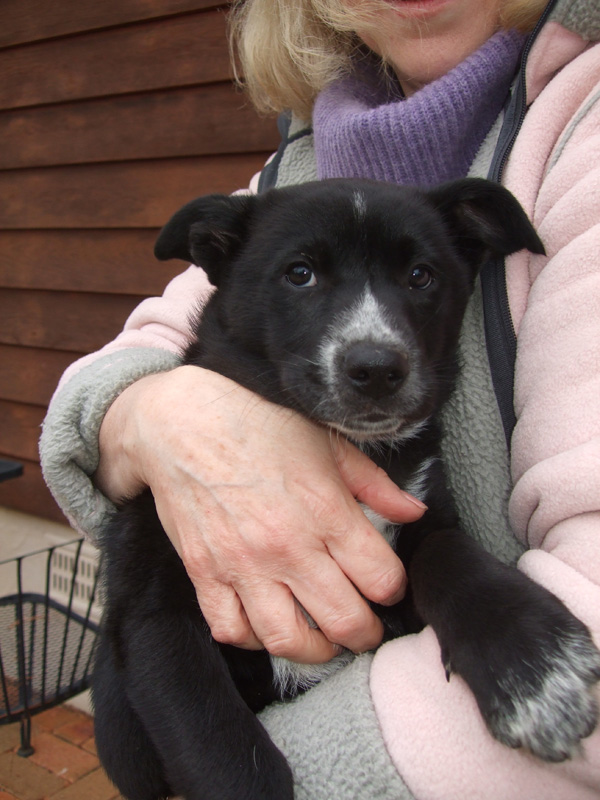 Everyone knows about the importance of making a house and garden puppy-proof, but has anyone ever mentioned the owner? Based on recent personal experience, here are seven suggestions for making yourself puppy-proof.
1. Don't wear dangling ear-rings or long necklaces in the presence of a puppy – they're an invitation to demonstrate her high-jumping skills and to make off with a shiny trinket to add to her collection of sticks, feathers, rocks, leaves and other collectables.
2. Scarves are also a no-no, unless you want them shredded.
3. Don't wear fluffy slippers or shoes with bows, laces, trims or tassels. Far too tempting.
4. Speaking of tassels, avoid them altogether. Tassels and fringes hold a mysterious fascination for puppies.
5. Tie your hair in a ponytail; otherwise when you bend over to pat your pooch, she may leap up and take a nip at the dangling strands and you will find yourself screaming in pain and gazing sadly at a bunch of your own hair sticking out of a puppy's mouth. (I'm not kidding!)
6. Don't wear your expensive new woollen jumper unless you are happy for puppy claws to create holes and pulled threads. Likewise for new tights and pantyhose.
7. I've mentioned dressing gowns before, but this bears repeating. Those ties are irresistible to a curious canine who lives to chew.
And finally, keep in mind that there is no malicious intent behind your puppy's errant behaviour. Just a little too much enthusiasm, combined with the misapprehension that you are wearing these things purely for her entertainment.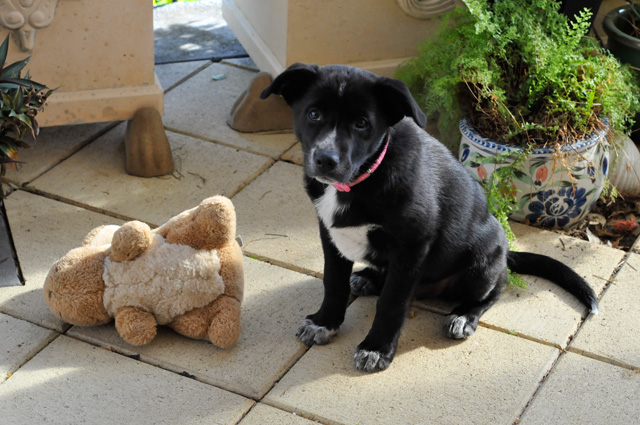 Deborah O'Brien
July, 2013
---