Editorial Reviews of 'A Place of Her Own'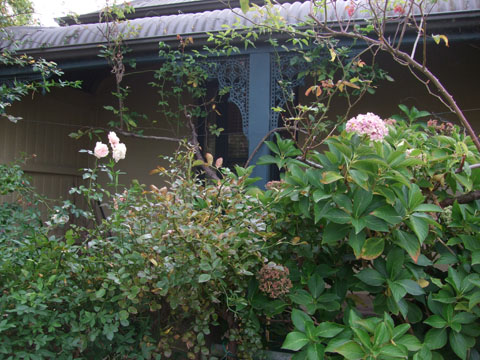 ---
'You know that feeling of comfort you get from a warm drink on a cold, wet day? Imagine if that same feeling could be emulated through the reading of a novel. Well, imagine no more. '
ANDREW RIEMER on 'A Place of Her Own' in the 'Western Advocate'
---

'A brilliant book from a great trilogy. It is wonderfully written and thoroughly enjoyable. Highly recommended.'
MRS MICHELLE S Blog
---
'Indulgence defined by 'a Place of Her Own'.
I really recommend this series, it is not often that you read three great books all interconnected but separate, and all fabulous.'
NORTH MELBOURNE MUM Blog
---
'A new start for a new widow in a new town. But a new relationship puts her in grave danger.'
TASMAN DISTRICT LIBRARIES NZ
---
'A Place of Her Own' has many surprises, twists and turns before finally coming to its more than satisfying conclusion.
'TASMANIAN TIMES' Journalist: Paula Xiberras
---
'. . . another captivating story from this acclaimed author . . . If you are looking for a well-written Australian romance set in the country, I highly recommend this book.'
BOOK ADDICTION
---
'A Place of Her Own is a lovely story of friendship and relationships later in life.'
4 stars
LORELLE MAC
---
'I enjoyed 'A Place of Her Own', the main characters are likeable and the minor characters are not just window dressing; they serve a purpose and add to the sum of the whole.'
KAREN O'BRIEN HALL at 'STARTS AT SIXTY'
---
'We follow Angie as she throws herself into becoming a local, opening a B&B, immersing herself in the town she loves, finding love and heartache along the way, and facing rivals and adversity that turn her life upside down.
. . . it's a novel you can get your teeth into, absorb and enjoy. . .'
KAY WIGGINS in the Friends Through Folk Art Guild quarterly journal, May 2014
(Used with permission)
---
'A rural romance to look out for: Deborah O'Brien's 'A Place of Her Own', a novel about starting over and finding love in a gold rush town.'
'AUSTRALIAN BOOKSELLER & PUBLISHER', May 1, 2014
---
'Revel in romance . . . a romance with thrills'
ROCKHAMPTON MORNING BULLETIN, April 26, 2014
---