The 'Camille Dupré' Songbook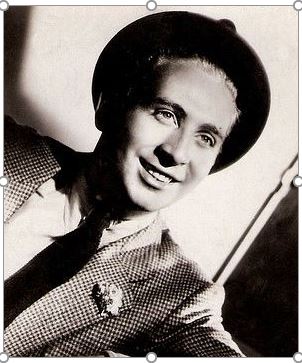 Charles Trenet, French composer and singer
Whenever I'm writing historical fiction, I try to play the popular music of the period in the background because it evokes the mood of the era better than anything else.
For 'Mr Chen's Emporium', the soundtrack included Strauss waltzes and the work of Stephen Foster (1826 – 1864), including his poignant 'Beautiful Dreamer', which became Charles Chen's theme song.
When I was writing 'The Rarest Thing', which is set in 1966, the playlist was the Beatles, the Beach Boys, Simon and Garfunkel, the Hollys and the Easybeats, among others. In almost every chapter, there seems to be a Sixties song that defines the heroine Katharine's state of mind at that particular moment.
'Camille Dupré' is set in the 1930s and '40s, which just happens to be one of my favourite periods in popular music. In 1930s' France, the vibrant cabaret scene produced many stars including a young Edith Piaf, Tino Rossi, Maurice Chevalier, Jean Sablon, 'Mireille' and the amazing Charles Trenet.
But even though the French loved their home-grown stars, they also listened to American songs on the radio, just as they went to see American movies at the cinema. That is, until the Nazis banned American music, particularly 'Swing' and jazz, which they considered the most subversive genres. During the Occupation, Camille was one of many who continued to listen to banned radio stations such as Radio Londres.
Here are some of the songs that form the soundtrack to Camille Dupré's story.
'Boum!'
In 1930s France, one of the most talented musical stars was Jean Trenet whose double-breasted suit, smart fedora hat and jaunty manner were his trademark. His biggest hit was 'Boum!' (1938), a sweet, playful song that compares falling in love to the heart going boom. Although 'Boum!' is filled with joie de vivre, the irony is that Trenet wrote it at a time when the world was heading towards war.
With different lyrics, the song went on to be used by both the occupying Nazis and the Resistance as a rallying song. Trenet, a leftwinger who hated the puppet Vichy regime, refused to socialise with the German officers who attended his concerts.
If you've seen the film 'Amélie' starring the delightful Audrey Tautou, you'll recall 'Boum!' providing the soundtrack to the scenes where the heroine falls in love. The song has also been used in World War II documentaries about Occupied France.
You can see Jean Trenet performing the song on YouTube.
'Long Ago and Far Away'
This song was composed by Jerome Kern with lyrics by Ira Gershwin – you couldn't find a more talented duo.
At one point in the novel (I can't be more specific without giving away too much), Camille finds herself listening to this beautiful and poignant American song. In many ways, it sums up her situation.
You can listen to the original 1944 version by Jo Stafford on YouTube. Since then, the song has been recorded by just about everyone, from Frank Sinatra and Mel Tormé to Rod Stewart (who actually does a very good version of it).
'I'll Be Seeing You'
Composed in 1938 by Sammy Fain with lyrics by Irving Kahal, this song resonates with yearning for a lost past. It wasn't until 1944 that it became a hit when it was featured in the film of the same name starring Ginger Rogers and Joseph Cotton.
'They Can't Take That Away from Me'
Created in 1937 by those immensely talented brothers, George and Ira Gershwin, 'They Can't Take That Away from Me' was sung by Fred Astaire to a tremulous Ginger Rogers in the 1937 film 'Shall We Dance'. Although Astaire's dancing was far superior to his singing, his version of this song is absolutely captivating.
Deborah O'Brien
22 May, 2020
---